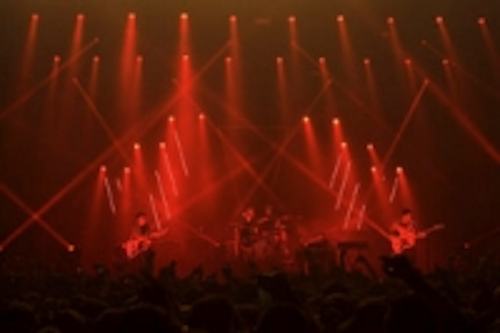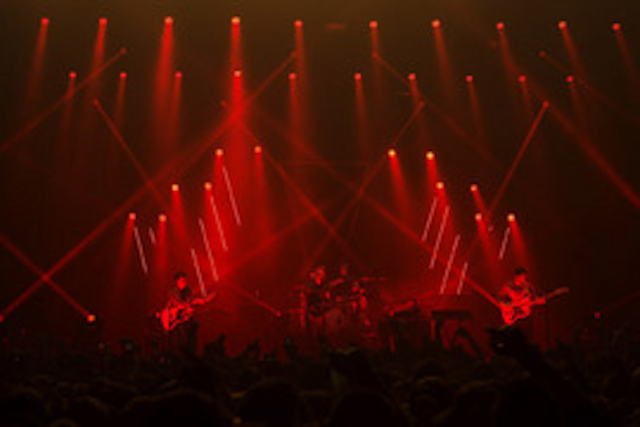 Date Announced: 13 Mar 2013
Popular Northern Irish band Two Door Cinema Club continued the latest UK leg of their 'Beacon' world tour with a very cool lighting design by Squib (Chris Swain) which included 32 x Robe LEDBeam 100s and ten Robe MMX Spots, all supplied by rental company Siyan together with the rest of the lighting rig.
Squib has worked with the Band – whose lively mix of rocky electro pop has fed their hyperactive career trajectory – since 2010. They are a hard-working live act. Squib's first gig for them was at London's legendary Heaven venue, mid-way through the cycle for their first studio album Tourist History, which segued almost immediately into Beacon.
He is a relative newcomer to using Robe fixtures, and it was the latest ROBIN series that caught his eye and encouraged him to look further at what the brand had to offer.
This was the first full production leg of the Beacon tour and Squib's rig needed to be dynamic and diverse enough to produce a full range of colourful and eye-catching looks for the high-energy set … which is lively, dancey and up-tempo.
Based on three overhead trusses, there were ten LEDBeam 100s each on the mid and back ones, with the remaining 12 units rigged on top of a custom ground-supporting structure containing 18 strings of MiStrip video product.
The LEDBeams "Are great!" declares Squib "Small, light, bright and with great colours".
They were used for numerous effects and looks throughout the set, and their miniscule size and high intensity are ideal features for tours like this, that play many different venue sizes.
However small or large the room, with 32 LEDBeam 100s the rig always has the appearance of being much larger than it actually is.
The Two Door tour's floor 'specials' package specification contained 20 x LEDBeam 100s which can be taken and used virtually everywhere – drawing an equally tiny amount of power!
Another reason that LEDBeam 100s were selected was because they can make a proper white – an area where many LED luminaires struggle! Squib uses white and variations thereof constantly throughout the performance, so this was a 'must' for the design concept to work fluidly.
He first used Robe's MMX Spot when Two Door played the Radio One / NME Stage at the 2012 Reading & Leeds Festival, and was immediately impressed. Knowing that Siyan had also recently boosted their MMX stock, he specified them for this tour.
He needed a bright fixture that would hold its own with the MiStrip at the back which output a serious amount of lumens, and the MMXs punched right through boldly and sharply. He also appreciates the gobo selection and the dual graphics wheel.
There were only a few wash fixtures on the rig. The band were key lit by profiles on the front truss and LED 'brick' lights on the floor, bringing a fresh, crisp and off-beat tone to the design.
Squib ran all the lighting - which included some other moving lights, strobes, profiles, and 2-lite blinders - from a Chamsys MagicQ 100 console with a Wing. The MiStrips were fed with content stored on his own Green Hippo media server.
Two Door cinema Club's Beacon tour is set to continue throughout 2013.
Contact
For more press info. on Robe lighting, please contact Louise Stickland on +44 (0)1865 202679/+44 (0)7831 329888 or Email 'louise@loosplat.com'. For more product and general info, check www.robe.cz or call + 420 571 751 510
E-mail:louise@loosplat.com
Web Site:www.robe.cz