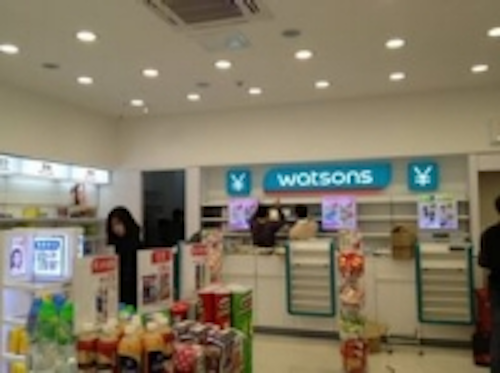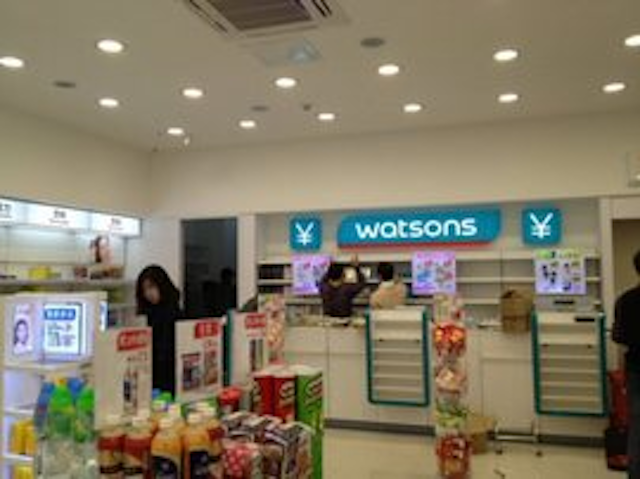 Date Announced: 14 Mar 2013
China, March 2013 -- GE Lighting has partnered Hong Kong-based health and beauty retail giant Watsons to implement its LED signage system at 400 storefronts across China. With the new lighting solution, Watsons storefronts exude an inviting brilliance while enjoying ease of maintenance and an estimated 67% reduction in energy consumption. Since entering the China market in 2009, Watsons has grown to become the country's leading health and beauty retail giant with around 1,000 stores in more than 100 cities.
Gabby Xiang, sales engineer from GE Lighting commented: "Watsons has very high standards of requirements for its storefront signage boxes especially in terms of product lifetime and quality of illumination. They were looking to retrofit the current system with one that would be more energy efficient and with reduced maintenance. Other key considerations are good after-sales warranty and the performance and quality of the proposed new solution. We are more than happy to be selected for this retrofit project and look forward to be of service to the Watsons chain of stores across the country."
For retailers, storefronts are the direct interfaces to customers and hence, great importance would be placed on the quality of the illumination of storefronts. Watsons explored various solutions in the market. Taking the proven performance of GE LED signage system and the strong after-sales support into consideration, Watsons is pleased with GE Lighting's relatively fuss-free solution in terms of maintenance, which will translate into higher operational efficiency for its stores.
Distinctive Signage Illumination with Long Lifespan
The GE LED Tetra signage system is a selected signage lighting solution for a wide spectrum of applications, providing quality luminance, ease of maintenance and good cost-performance. For the Watsons storefronts, the products specified are the Tetra Max.
Available in a wide range of colors including white, red, blue and green, Tetra Max creates an outstanding uniformity. With an over-molded design, the components are protected from moisture. Installation is also made simple with pre-drilled mounting holes and industrial-grade mounting tape.
Enjoy Energy Savings and Reduced Environmental Impact
The new GE LED signage system has a lifespan 5 times of the previous system. GE will also provide a no replacement warranty of 5 years. With the new system, Watsons will see energy consumption reduced by about 67% and a payback period of 1.3 years.
From the environmental perspective, the energy savings is equivalent to eliminating approximately 674,000 lbs of carbon dioxide emissions per year, or creating 83.6 acres of new trees.
About GE Lighting
GE Lighting invents with the vigor of its founder Thomas Edison to develop energy-efficient solutions that change the way people light their world in commercial, industrial, municipal and residential settings. The business employs about 15,000 people in more than 100 countries, and sells products under the Reveal and Energy Smart consumer brands, and Evolve, GTx, Immersion, Infusion, Lumination and Tetra commercial brands, all trademarks of GE. General Electric (NYSE: GE) works on things that matter to build a world that works better.
Contact
Cindy Xiao, Brand & Media Coordinator DID:8621 – 3877 3569 Mobile:86 – 186 2136 9030 Joey Yang, Asia Communications and PR manager Email: Joey.Yang@ge.com
E-mail:cindy.xiao@ge.com
Web Site:www.gelighting.com