Pulsar announces high powered LED fixture
Feb 19th, 2005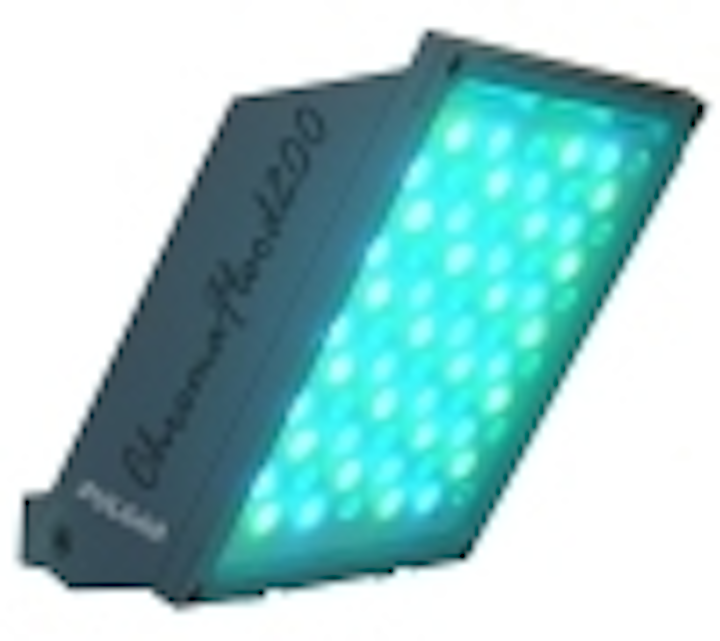 Date Announced: 19 Feb 2005
Pulsar's new leading edge super-high-power ChromaFlood200 is an amazing 200 watt LED fixture that really has to be seen to be believed.
The ChromaFlood200 is IP65 rated and is therefore suitable for outdoor or indoor use. The fixture is powered directly from 100-240 Volts AC and has full remote DMX control of RGB levels to allow remote control of its endless colour mixing possibilities, internal sequences provides operation of the fixture without the need for a separate control system.
Dimensions of this compact fixture are 268mm(w) x 340mm(h) x 105mm(d) and the fixture weighs just over 5 kilos.
This impressive fixture is ideal for the architectural and entertainment markets to give an unlimited colour palette that can enhance building facades, water features and focal displays into providing stunning colour in shows, concerts and themed environments.
To find out more about Pulsar products, please visit www.pulsarlight.com for more information.
Contact
Pulsar Light of Cambridge Limited 3 Coldhams Business Park Norman Way, Cambridge CB1 3LH United Kingdom T: +44 (0) 1223 403500 F: +44 (0) 1223 403501
E-mail:sarah@pulsarlight.com
Web Site:http://www.pulsarlight.com