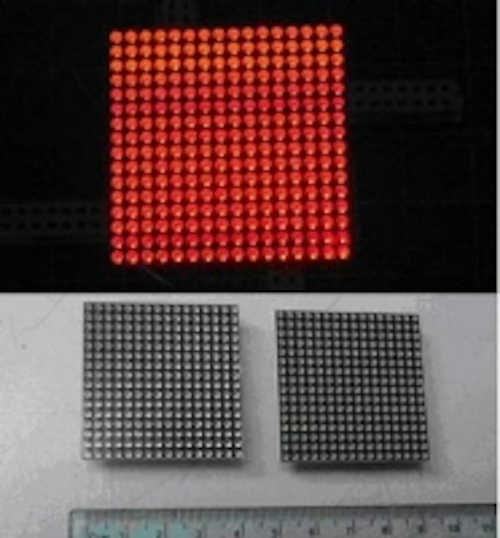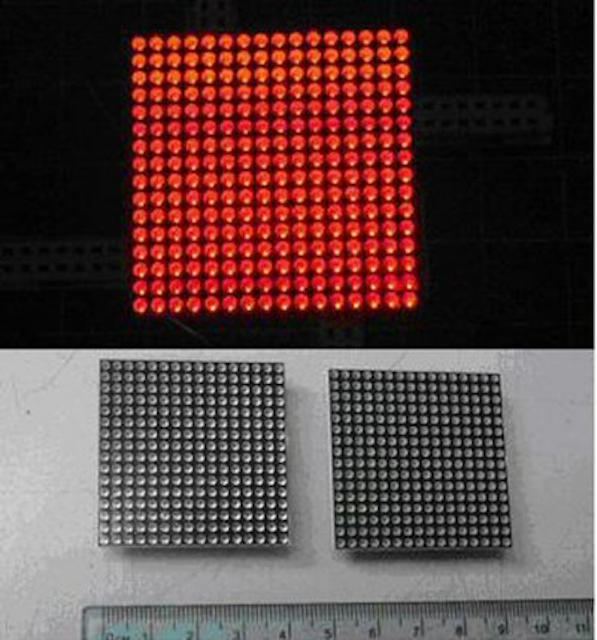 Date Announced: 12 Feb 2005
Para Light Corp has introduced a small and precise dot matrix display for use in a variety of indoor and outdoor applications, such as graphics and advertisement sign boards.
A 16 x 16 array with X-Y select, the new 2AA0 series display measures 40 x 40 millimeters (1.5 x 1.5 inches), can be stacked vertically or horizontally for use in information systems, and can operate in temperatures ranging from -35°C to +85°C. Pixels are only 1.70 millimeters in diameter, ensuring excellent resolution.
The 2AA0 series dot matrix display is available now in red, green, orange and yellow and in both common anode and common cathode versions. The displays are priced from $4 each in quantities of 5K and delivery is 6 weeks.
Contact
Para Light Corp 515 Spanish Lane, Walnut, CA 91789, USA Tel. +1 909-468-4866 Toll free: +1 877-377-7272 Fax: +1 909-468-4876
E-mail:sales@paralight.us
Web Site:http://www.paralight.us