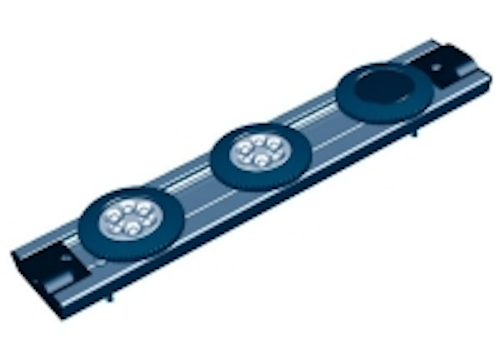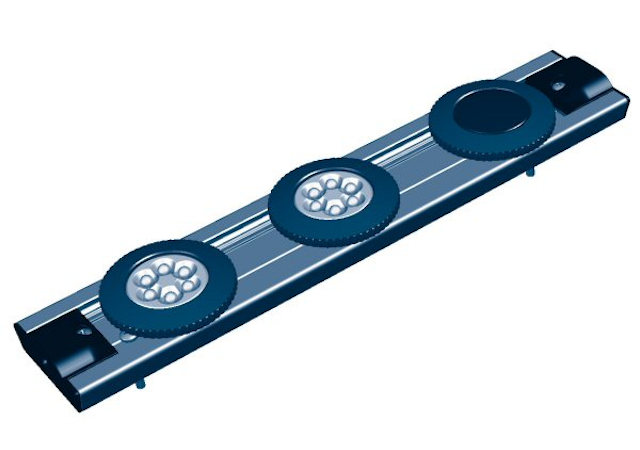 Date Announced: 11 May 2005
Cyberlux has unveiled Aeon, a new line of heatless, bulb-free and maintenance-free lighting products at the 2005 Kitchen/Bath Industry Show.
Aeon products use solid state lighting technology in applications designed for installation in closets, cabinet interiors and under cabinets to illuminate kitchen and bathroom counters.
"Imagine never having to change a light bulb again," said Mark Schmidt, president of Cyberlux. "With the new technology used to create our Aeon line, we can guarantee these products will last at least 15 years in a home environment."
The lights are made with diodal lighting elements and do not require light bulbs. The result is a product that is maintenance-free, cool to the touch even after hours of use, and offers long-lasting energy-efficiency.
"The Aeon product line uses 90 percent less energy than traditional lighting elements without the heat produced by halogen or incandescent bulbs," said William Walker, senior vice president of Cyberlux.
The Cyberlux Aeon line includes three grades of products: Aeon, Aeon Plus and Aeon Pro:
* Aeon is the basic, easy-to-install, solid state diode lighting fixture.
* Aeon Plus (pictured) includes an additional variety of configuration possibilities to solve a large number of lighting needs.
* Aeon Pro is the top tier of the Aeon line. It includes three light rod lengths in addition to the configuration choices of the Aeon Plus. Aeon Pro also provides the option of a solid steel fixture.
"We are delighted to have attendees at this premier kitchen and bath show be among the first to view these products that are poised to revolutionize the lighting industry," said Schmidt.
Cyberlux Corporation (OTC Bulletin Board: CYBL) has created breakthrough lighting technology that provides the most energy efficient and cost effective lighting solutions available today. Several products are designed to address emergencies such as power outages or critical security lighting needs and others which bring newly developed heatless light into the home for use in closets, cabinet interiors and under cabinet lighting for kitchen counters. Cyberlux uses solid state semiconductors, trademarked as its diodaltm lighting elements, which consume 92 percent less energy than incandescent elements and perform for over 20 years in contrast to 750 hours for traditional bulbs.
Contact
Kathleen Keener Linder Capstrat Raleigh, NC 27607 919 882 1997 phone 919 834 7959 fax
E-mail:klinder@capstrat.com
Web Site:http://www.cyberlux.com