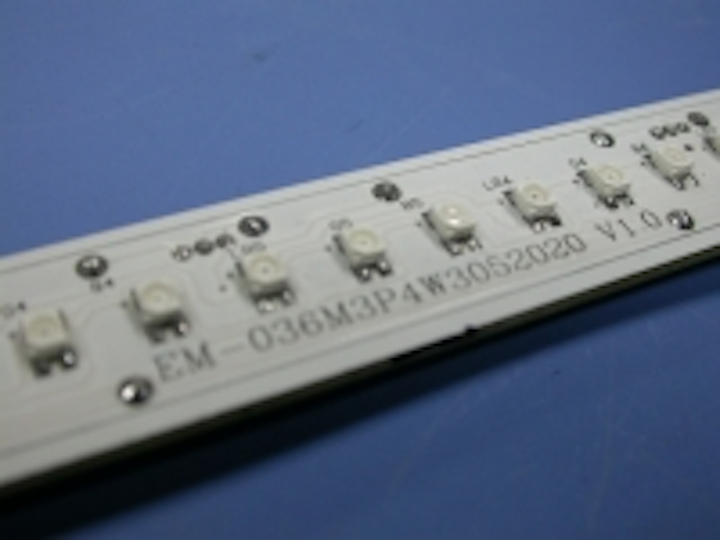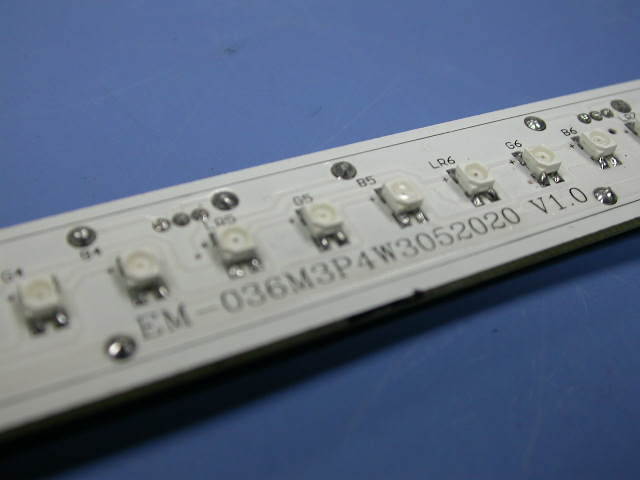 Date Announced: 20 May 2005
Ability to install the LED lighting on your own? The answer is YES. With ISO9001-certified manufacturing, ELUMINA has been devoting itself in structuring a new LED RGB lighting system.
The ELUMINA ECM-T36M3VB, designed to get you desired versatile colored light with significant operating cost savings, is a linear array of RGB LEDs mounted on a PCB.
It offers a lighting solution for retail, architectural illumination, casino, pub and many more design applications you can think of!
Lighting-up is so easy! Just a user-friendly setup into the DMX512 color lighting with LED configuration, or simply use our EADM-512IR, which gives you three pre-set full color programs with control functions of dimmer, speed, fade, and ON/OFF lighting memory.
Key features
* RGB to show a variety of versatile colors
* Easy installation and connection to your own design
* Contemporary DXM decorder and SGU set up to enhance the lighting display
* Wide beam angle
* Low power input voltage at DC 24 V
* No harmful UV radiation
* OEM design available and welcome
Contact
ELUMINA Technology Inc, Taiwan
E-mail:info@eluminatech.com
Web Site:http://www.eluminatech.com