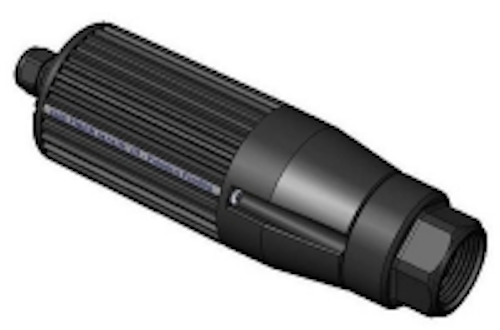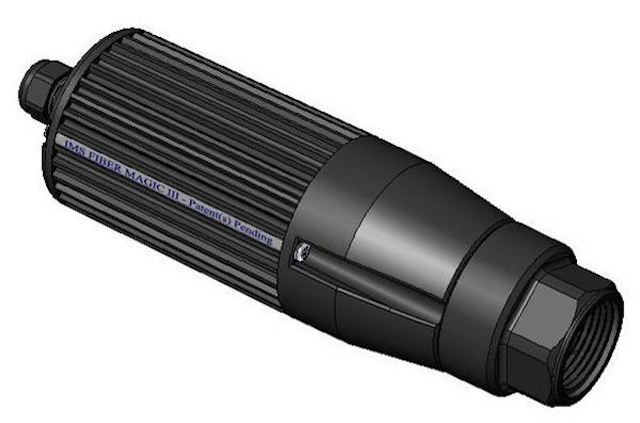 Date Announced: 18 May 2005
Illumination Management Solutions (IMS), a Southern California optical design company, won "Best of Category" at LightFair 2005 with its new LED-based fiber optic illuminator, FiberMagic.
FiberMagic is a unique lighting product that fills any optical fiber with over 16 million colors of light. The color-changing capability can be driven by the product's own onboard computer, any industry standard DMX controller, the USB port of any computer or most spectacularly by the sound of music.
By turning music into light, the patent-pending technology of FiberMagic creates a ribbon of light that comes alive! The FiberMagic can be connected to virtually any music source such as Hi-Fi systems, DVD and MP3 players or an iPod.
Applications for FiberMagic are wide-ranging and include: professional stage lighting, casino lighting, architectural, disco, karaoke, home theater, pool and spa lighting, as well as automotive lighting and neon sign replacement.
FiberMagic is based on Luxeon LEDs from Lumileds in red, green and blue. The fiber engine uses a very efficient proprietary optical design to mix the three distinct colors into the end of the fiber.
FiberMagic is also compact and easy to install. It comes complete with mounting hardware and software for the USB/Serial connection. FiberMagic is tested to UL standards and is rated for wet location installations, including garden and outdoors.
FiberMagic LA is available through distribution and will be shipping in May 2005.
About IMS
IMS is an optical design provider specializing in LED illumination. IMS developed an array of optical building blocks that allow LEDs to perform at light levels of traditional lighting and in many cases exceeding them. For instance, IMS flashlight technology is licensed to many companies in that field and they are much brighter and up to 25 times more efficient than the incandescent flashlights they replace. IMS is a Future Electronics optical solutions partner and Future Electronics distributes IMS' off-the-shelf solutions.
Contact
Illumination Management Solutions 18242 McDurmott West, Suite J Irvine, CA 92614 Bud Grandsaert, VP of Marketing and Sales Tel. +1(949) 567-1930
E-mail:bud@cadresearch.com
Web Site:http://www.fibermagic.com