QLT introduces AR111 power LED module
May 20th, 2005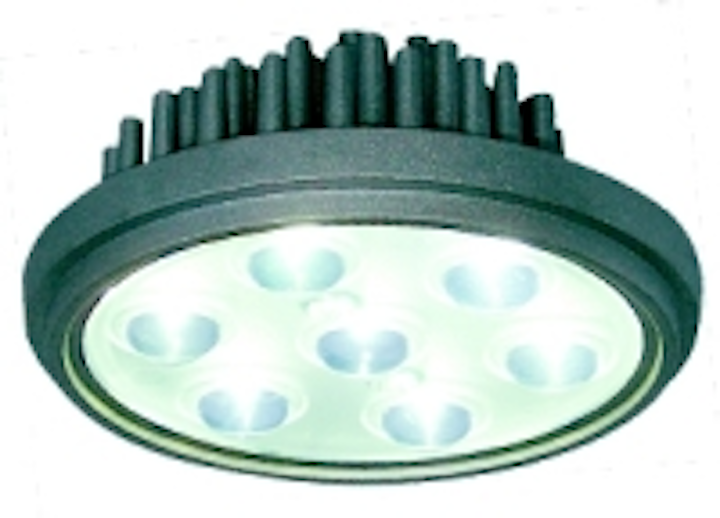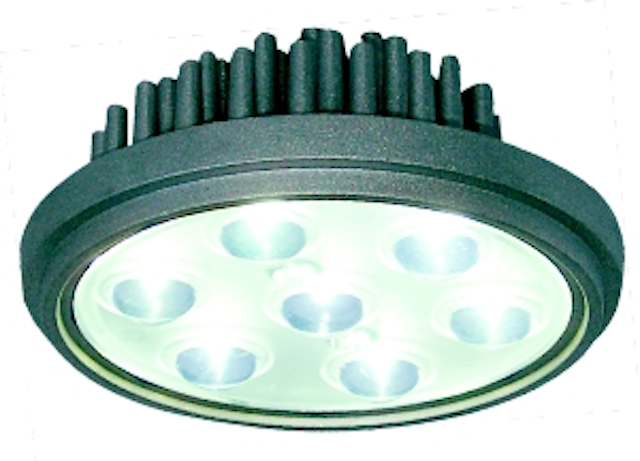 Date Announced: 20 May 2005
Suitable for being fitted in standard halogen AR111 fixtures.
Luminous flux constant in time and comparable to that of a 20W or 35W halogen lamp. No maintenance.
Life time up to 50.000 hours. Supplied by a 350/500/700mA driver, working in costant current and low tension at around 24V.
Different versions up to 7 x 3W. Available with different kind of optics, suitable for general lighting or accent lighting. Available in 16 different shades of white from 3.000 to 8.000°K.
High light efficiency with 35..50 lumen/W. Energy saving of 50% in comparison with the equivalent halogen solution.
Highly reduced temperature thanks to the heat-sink (around 60/70°C on the heat-sink in comparison with the 250°C reached by the halogen lamps).
Contact
MRS MAURA FERRARI MR. PIERO MAGNAGHI
E-mail:estero@qlt.it
Web Site:http://www.qlt.it