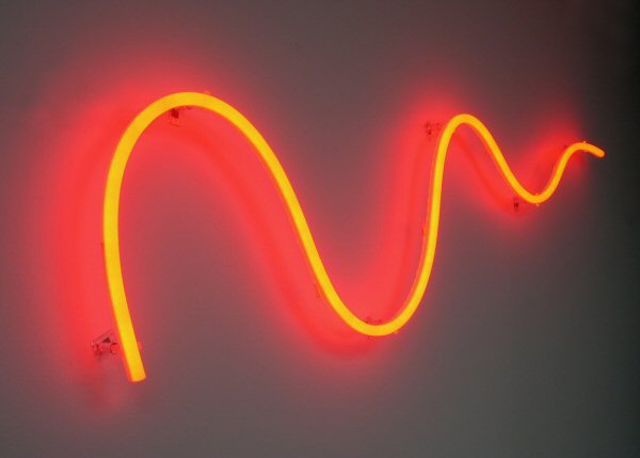 Date Announced: 25 Apr 2005
Retailers, restaurants, hotels and other building owners shifting to long-life LED channel letter signage are adding a new, exposed-neon replacement to specification sheets: the durable, long-life Tetra™ Contour LED Lighting System.
Made to resemble and replace exposed neon in a variety of signage, architectural and accent lighting applications, the new system provides LED-versus-neon advantages common to GELcore products: the look of neon and light output comparable to neon, robustness, low-voltage operation, long life, unmatched cold-weather operation, and ease of installation and maintenance. Cool to the touch, the Tetra™ Contour LED Lighting System also provides a bright, uniform appearance and a wide viewing angle.
Potential Tetra™ Contour LED Lighting System applications include: border lighting, open-face channel letters, reverse-halo signs, accent lighting, art and light sculpture, and cove lighting.
The weather-resistant system is comprised of a rigid, optically diffuse extruded-plastic light guide (8-foot lengths) that can be heated and formed in a shop or on the job site, and a flexible GELcore LED light engine (8-foot lengths) that fits snugly inside the light guide. Installation of the two-part Tetra™ Contour LED Lighting System is fast and simple—installers use standard neon mounting hardware and GELcore accessories (light-guide connector, end cap and light-engine splice connector) to create a neat, finished appearance.
Currently available colors are red and red-orange; amber, blue, green and white become available later in 2005.
GELcore
Contact
GELcore Tel. 216 606-6555
E-mail:kim_freeman@ge.com
Web Site:http://www.gelcore.com