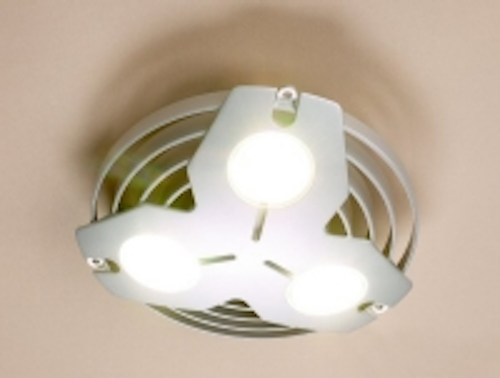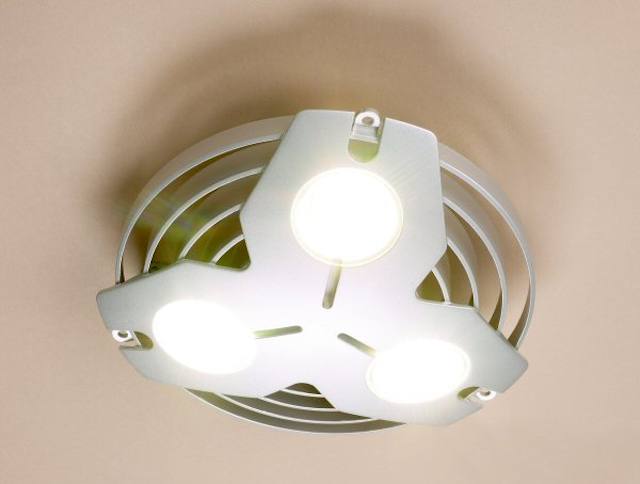 Date Announced: 22 Apr 2005
Enlux™ Lighting will be introduced its new line of 1K LED Light Modules at the 2005 Lightfair International Tradeshow. Each 1K LED Light Module incorporates three LED light engines delivering over 1000 lumens of light.
The 1K LED Light Modules are ready to be integrated into a general or decorative lighting fixture, and are ideal for the fixture manufacturer who wishes to incorporate the benefits of LED, but does not have the resources to design and produce an LED solution. They are available in three tones of white – warm 2800K, neutral 3300K and cool white 4100K, or custom colors may be produced as well.
"Fixture manufacturers have been considering the use of LED lighting, but its often too costly to design in. With the introduction of the Enlux 1K Light Modules, the fixture manufacturer has a ready made solution, which they can easily integrate into their product line," stated Dan Nelson, director of marketing for Enlux™.
Initially, two form factors are being released, known as the Disc and the Bar. The Disc is particularly well suited as a hanging table light or area light. The Bar is planned for use in either under cabinet or cove lighting.
The 1K LED Light Modules utilize Enlux's patent-pending "light engine" that enables it to generate light that is more vibrant than incandescent, halogen, and many typical LED products.
The new 1K LED Light Modules are the newest additions to Enlux's family of award winning LED Floodlights. When introduced, the Enlux LED Floodlight was recognized twice at Lightfair International 2004, the world's largest annual architectural and commercial lighting trade show and conference. The floodlight won the New Product Showcase "Energy Award" and the "Best of Category Award for LED Lamps." In December of 2004, Popular Science magazine awarded the Enlux LED Floodlight as the Grand Prize Winner in the Home Technology category of their annual Best of What's New 2004 competition.
Each 1K LED Light Module emits over 1000 lumens of light while consuming just 50W Watts of power. Furthermore, the 1K LED Light Modules have an expected life of 50,000 hours, compared to just 1,000-2,000 hours for incandescent lights. If lit for eight hours per day, a single 1K LED Light Module would operate for approximately 17 years.
Headquartered in Mesa, Arizona, USA, Enlux Lighting is a designer and manufacturer of innovative LED-based lighting solutions. The company has assembled a specialized team of engineers from the advanced disciplines of optics, solid-state energy conversion, thermal management, and microelectronics packaging to create the Enlux Floodlight – the first LED-based drop-in replacement for incandescent or halogen floodlights.
Contact
Enlux Lighting, Department T-2, 100 W. Hoover, Suite 5 Mesa, AZ 85210, USA Tel. +1 480 733-8065 Fax: + 1 480 649-5434
E-mail:info@enluxled.com
Web Site:http://www.enluxled.com