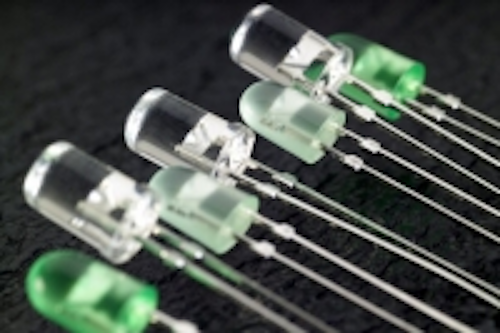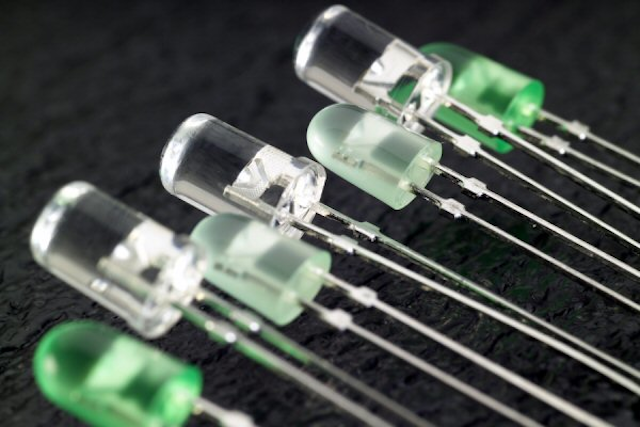 Date Announced: 06 Apr 2005
The Cotco TPG Green Series LEDs utilize the most recent advances in InGaN/SiC technology. The die process combines highly efficient InGaN materials with a silicon carbide (SiC) substrate in a geometrically enhanced epi-down chip structure design to maximize light extraction efficiency.
The material also incorporates a current distribution layer that requires only a single wire bond for increased LED reliability. The vertically structured LED chips are approximately 115 microns in height and require a low forward voltage.
This die improvement to Cotco's High Brightness LED family greatly enhances the performance of a broad range of applications such as decorative lighting, full color video screens, mobile appliance lighting, and automotive illumination.
With luminous intensities of up to 46,100 mcd, the TPG Green LEDs from Cotco provide a luminous intensity that is significantly brighter than products currently available on the market today.
TPG Green LEDs are available in 5mm round and elliptical package styles with a variety of viewing angles to choose from. The TPG Green series of LEDs represents Cotco's next generation of solid-state LED products that succeed in delivering superior price and performance for high intensity LEDs.
TPG Green Features
* 5mm and Elliptical Packages
* Available in 15º, 30º, 60º x 35º and 110º x 50º viewing angles
* 522nm Green
* InGaN/SiC Die Technology
* Single wire bond for increased reliability
* Luminous Intensities up to 46,100 mcd
* High Efficiency
* High Reliability
* Exceptional Cost vs. Performance Ratio
Pricing for the TPG green LEDs from Cotco starts at $0.43 in 5K lots depending on package. Cotco TPG Series LEDs are only available through Marktech Optoelectronics.
Contact
Marktech Optoelectronics 3 Northway Lane North, Latham, NY 12110, USA Phone: (800) 984-5337, FAX: (518) 785-4725
E-mail:info@marktechopto.com
Web Site:http://www.marktechopto.com