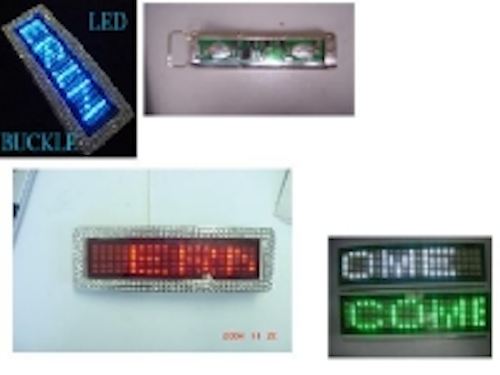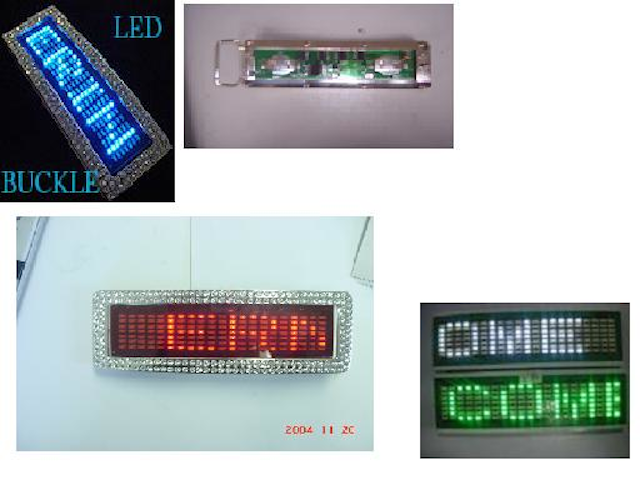 Date Announced: 27 Apr 2005
SHENZHEN MFOPTOTECH CO., LTD(MFOT) is a professional manufacturer specializing in LED products. At present, MFOT designs a wide range of LED buckle.
Product Description:
1)display: 1206 smd LED
2)led life: More than 50,000 hours
3)color: All kinds of colors available, pink, red, green, yellow, white, blue, etc.
4)communication mode: Key pad
5)battery type:2032(button)
6)operating voltage: Less than 3v
7)operation: Easily to use
8)design: Standard and OEM fashion
9)text/signs: Optional choices:26 english letters(a~z), arabian number
And other signs
10)dot matrix:7*21,7*16 and others
11)memory: Over 6 pcs messages,255 characters, each message, automatically moving from up-or-dowm
And left-or-right, even flash mode
12)applications: Body's waist (standard), other positions(like smd LED display necklace for neck) may be available for OEM sevice
Model No: MF-XW-LDB
Price Terms: FOB
Port:HONGKONG or SHENZHEN
Origin: SEHNZHEN
Brand Name: MFOT
Delivery Lead Time: less than 25 days
Contact
Room 11K, Floor 11 Block B, Fortune Plaza Bldg ShenNan Road # 7060 ShenZhen City, Guangdong Province, China Tel: 86-755-3336-7380 Fax: 86-755-3336-7383 Contact: Mr. Leo Yuan Email: leo_yuan8@hotmail.com or info@mfoptotech.com
E-mail:mfot200398@yahoo.com.cn
Web Site:www.mfoptotech.com