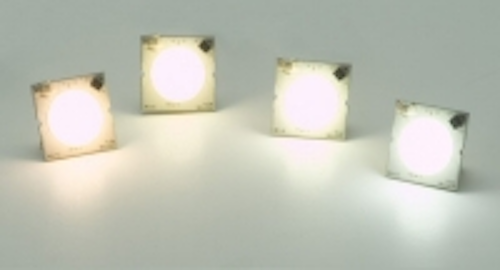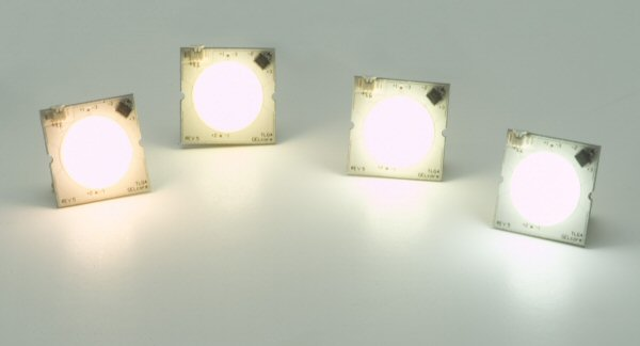 Date Announced: 15 Apr 2005
A new High-Power White LED from GELcore, LLC, offers a general illumination alternative to traditional lighting technologies in settings where quality of light is important—in terms of high color-rendering, low lamp-to-lamp variability and precise color temperature choice.
Constructed using near-UV chips and multiple proprietary phosphors, the High-Power White LED from GELcore expands the application possibilities of LEDs by providing lighting fixture companies and OEMs with expanded color temperature options (3000K, 3500K, 4100K, 5000K or 6500K) and a wide range of color-rendering indices (70 up to 95 CRI) to meet specific end-user requirements.
The near-UV chip approach results in low lamp-to-lamp color variability because the lamp-output color point is less affected by variations in the chip wavelength.
GELcore anticipates application of its High-Power White LED in general illumination and specialty lighting applications where LED color-rendering and color temperature capability combines with LED package scalability (1-watt, 4-watt, 8-watt, etc.) and flexibility of form to offer a new energy-efficient and long-life (greater than 20,000 hours) alternative.
Specific applications would include display-case lighting in retail and museum settings, wall-washing in environments such as aircraft interiors or task lighting in medical applications.
Contact
Tel + 1 216.606.6555
E-mail:kim_freeman@ge.com
Web Site:http://www.gelcore.com