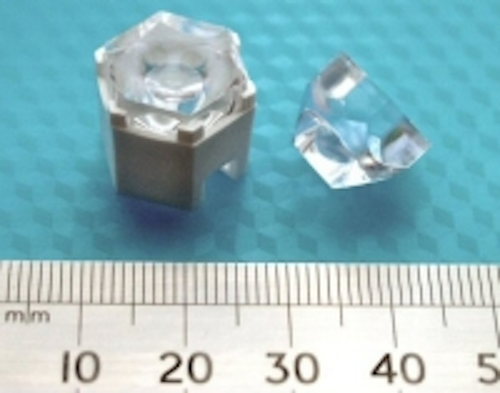 Date Announced: 11 Jul 2005
Polymer Optics Limited (POL) are pleased to announce the launch of their new, updated website.
The new website provides a comprehensive overview to the broad range of POL's optical design and manufacturing services with particular emphasis on LED applications.
POL's standard range of compact, hexagonal LED optics products are available from stock to support Lumileds, Osram, Cree, Lamina Ceramics, Cotco and Seoul Semiconductor devices. However, these standard optics can also be configured for many other LED types.
The LED optics range are fully supported with downloadable specification sheets and applications notes.
POL also provide custom optical design and manufacturing services for LED based systems to deliver optimum product integration, performance and cost effectiveness.
Contact
Mike Hanney Polymer Optics Limited
E-mail:mike.hanney@polyopt.freeserve.co.uk
Web Site:http://www.polymer-optics.co.uk