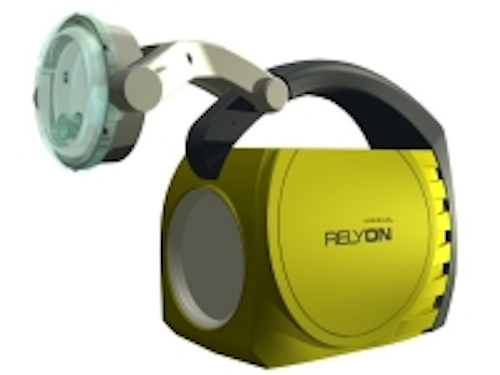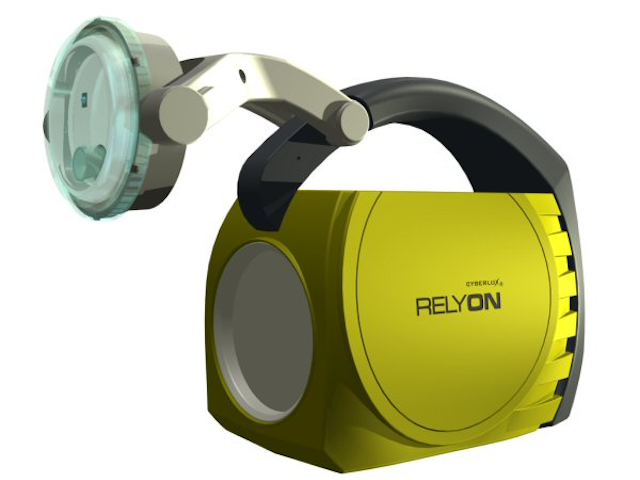 Date Announced: 26 Jul 2005
Handheld Product Provides Over 60 Hours of Lighting with Rechargeable Power Source for Cell Phones and Other Devices
Cyberlux unveils the RelyOn ultra-bright light with power plant, a new product designed to provide homeowners and professionals with a portable, long-lasting work and emergency light. RelyOn is the first product in the world to use Cree's latest 3-watt solid-state lighting technology, providing superior performance over conventional lighting products.
In a separate announcement today, Cree, Inc., a market leader in LED solid-state lighting components, today announced release of a new 3-watt XLamp(TM) 7090 high power LED in a full range of colors.
Cree also announced that the white version of the new XLamp LED is the first 3-watt product to achieve maximum luminous flux of more than 90 lumens. The XLamp 3 7090 white LED is achieving average luminous flux of 85 lumens, compared to the 65 lumens typical rating reported for existing 3-watt LEDs.
The patented RelyOn is a practical lighting solution for every consumer and professional who needs versatile, long-lasting light. The powerful, water- resistant and portable lighting system is designed to provide a perpetual and rechargeable light source during the most extreme conditions, including power grid failures caused by natural or man-made disasters.
"The innovative RelyOn product demonstrates the focus that Cyberlux has on developing products that deliver practical solutions for consumer, commercial and military use based on the most advanced solid-state lighting technology," said Mark Schmidt, president and chief operating officer of Cyberlux. "This is a reliable and powerful lighting solution during power blackouts, critical during the hurricane season and throughout the year.
"The RelyOn can be recharged with a car battery and can also be used to recharge cell phones and other devices. In addition, this product provides a powerful, portable light source for professionals, such as electricians and plumbers."
"Cree is pleased to join in the announcement of the Cyberlux RelyOn, the first solid-state lighting product to take advantage of our newly released 3- watt XLamp(TM) power LED. Cyberlux moved quickly to adopt the newest, brightest LED technology to further enhance RelyOn's innovative design and light qualities," notes Norbert Hiller, Cree Lighting vice president and general manager.
"Cree focuses on continuing to advance its power LED products so companies like Cyberlux can continue to market innovative, durable, energy- saving and cost-effective solid-state lighting solutions for consumer, commercial and military applications."
Delivering more than 60 hours of light on a single charge, the RelyOn can be recharged from a wall outlet or a vehicle charging port. AC and DC power adapters are built into RelyOn. As a power plant, the RelyOn can recharge mobile phones and other 12-volt DC devices through a built-in power port.
The powerful, solid-state semiconductor light head, powered by three Cree 3-watt XLamp(TM) 7090 high power white LEDs, provides over 250 lumens and may be focused as an intense spotlight beam or adjusted to generate a blanket of light similar to a table lamp. The intensity of the light can be adjusted for both the spotlight and floodlight settings. A digital display shows the remaining hours of light available on a single charge.
"We have begun introducing the RelyOn to major consumer retail channel partners. We should complete the RelyOn launch over the next 60 days, and we plan to have the product available in the channel for buyers at that time. Already, we have had great response from all the buyers that have reviewed the product," said William Walker, Cyberlux senior vice-president of sales.
In addition, the RelyOn may be purchased directly through Cyberlux.
Contact
Cyberlux Research Triangle Park, Durham, NC 27703 T: 919-474-9700 F: 919-474-9712
E-mail:cyblinfo@cyberlux.com
Web Site:http://www.cyberlux.com