Color Kinetics enhances lighting systems range with new offerings
Jul 12th, 2005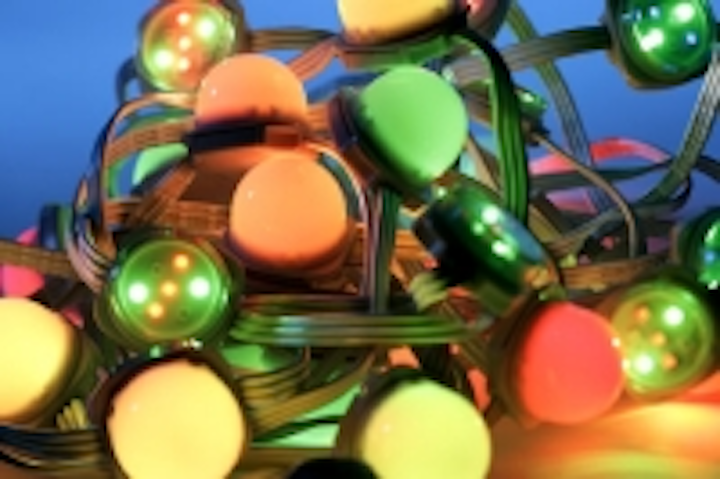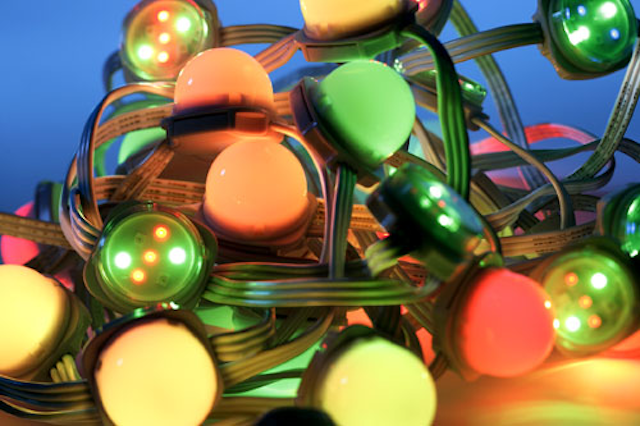 Date Announced: 12 Jul 2005
Color Kinetics Incorporated, a pioneer of intelligent solid-state lighting systems and technologies, today launched several new products and technologies designed to support greater adaptability, ease-of-use, and streamlined installation for both white and color light applications. The new offerings range from an architectural control interface to versatile power/data supplies – rounding out the options for specifiers who recognize that, while LEDs continue to advance, the sources require complete, end-to-end systems in order to best realize their potential.
GREATER ADAPTABILITY
iW Translator
is a hardware interface that allows widely used architectural control systems to communicate with Color Kinetics' IntelliWhite™ series of white solid-state lighting systems. Conventional light sources in commercial and residential environments are commonly controlled by master control systems such as those from Lutron and Leviton. iW Translator provides a simple means of interoperability with these third-party control systems, making IntelliWhite products widely adaptable to existing environments.
The compact device translates commands from third-party controllers to allow them to adjust the intensity and color temperature of IntelliWhite fixtures and lamps – a feature that is made possible today only by Color Kinetics. As a result, the same master controller that manages home theater systems, alarms and conventional light sources can now manage an intelligent white solid-state lighting system in the same environment.
GREATER DESIGN FLEXIBILITY
iColor® Flex SLX
(pictured) is a larger-node and higher-intensity version of Color Kinetics' popular iColor Flex SL, a multi-purpose, LED-based strand that generates extraordinary effects and accommodates expansive installations without the constraints of fixture size, shape or space. Applying Color Kinetics' Chromasic® technology, each strand of iColor Flex SLX comprises 50 individually controllable LED nodes that are three times brighter and therefore better suited for longer distance viewing in millwork, signage, and façade lighting. iColor Flex SLX is available with clear-flat or translucent-dome lenses. Standard spacing is 4" and 12" on center, with custom spacing available.
GREATER EASE OF INSTALLATION
Color Kinetics supplies both power and data to its lighting systems with intelligent, integrated devices that are precisely designed to meet wide-ranging installation requirements. The newest devices further simplify the installation process for both large-scale projects spanning thousands of fixtures, and smaller-scale projects that demand a lower-profile, easily concealed power/data supply.
sPDS-480ca 7.5V
is Color Kinetics' first multi-output power/data supply, which streamlines installation by supporting higher quantities of fixtures. It allows users to monitor activity, trouble shoot and configure light fixtures with a simple keypad on the front panel. It is compatible with Color Kinetics' Ethernet-based control systems and supports 7.5V Chromasic-based products.
sPDS-60ca 24V
is a sleek, low-profile power/data supply designed for use with compact, low-profile fixtures. All product, power and data connections can be made through its external panels, reducing installation time. It is compatible with Color Kinetics' DMX-based control systems and supports 24V Chromasic-based products.
iW PDS-60
is a similarly low-profile power/data supply, with all product, power and data connections made through its external panels. It is compatible with iW Scene Controller and supports 24V IntelliWhite products.
PDS-60ca 12V
is designed for use with the complete iColor Flex SLX system. One power/data supply supports one strand of 50 nodes. The indoor/outdoor rated device supports Ethernet and DMX control, as well as preprogrammed effects.
Contact
Felicia Spagnoli Color Kinetics 617-701-2292
E-mail:fspagnoli@colorkinetics.com
Web Site:http://www.colorkinetics.com