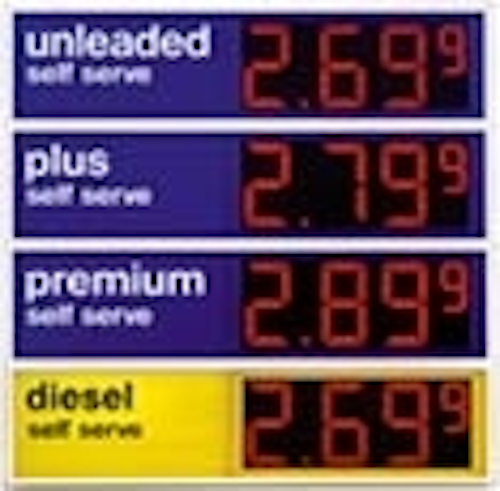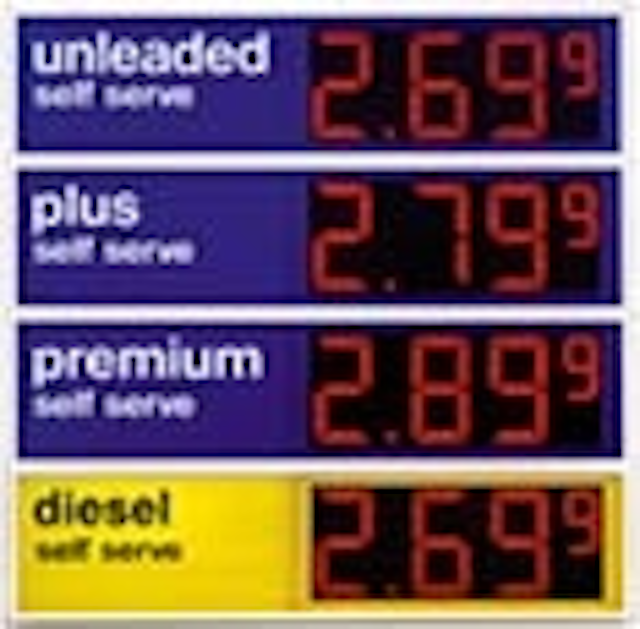 Date Announced: 08 Oct 2005
Sales of Everbrite's Lumidigit digital price display system increased at least 20 percent since gas prices hit $3.00/gallon. New LumiDigit remote price changing technology is now better and easier to use than ever and is a perfect solution for stations struggling to keep up with highly variable gasoline prices
Industry leader Everbrite unveils its new, improved LumiDigit® remote price display system at this year's NACS Show,just in time to meet the growing demand for digital signage technology. (NACS is held November 15 – 18 at the Las Vegas Convention Center. Everbrite's booth number is 1825.)
An impressive example of various sizes of LumiDigit gasoline price displays will be at Everbrite's booth. Visitors are encouraged to try the remote price changing technology to experience just how easy it is to use LumiDigit.
Station owners' interest in LumiDigit is up 20 percent since gas prices hit $3.00 a gallon. Why? Many station attendants using the traditional placard gasoline pricing displays can't keep up with today's rapidly fluctuating gasoline prices. What's more, traditional displays often don't come with enough "2s or 3s" to display current prices.
LumiDigit's professional, sleek displays eliminate the need for expensive, antiquated placards, ladders and precarious attendant balancing acts.
LumiDigit's NEW features include: Accu-System Technology; lean engineered modules with energy efficient LEDs; photo sensor ballast control; continuously variable dimming with manual override; plug and play connections; completely electronic technology (no moving parts); and ultra-bright, high-intensity LEDs with wide dispersion.
Milwaukee-based Everbrite L.L.C., maker of LumiDigit, is a global leader in the design, engineering and manufacturing of quality visual identification products.
Contact
Scott Manning LumiDigit Product Manager Everbrite 4949 South 110th Street P.O. Box 20020 Greenfield WI 53220 (414) 529-7151
E-mail:smanning@everbrite.com
Web Site:http://www.everbrite.com