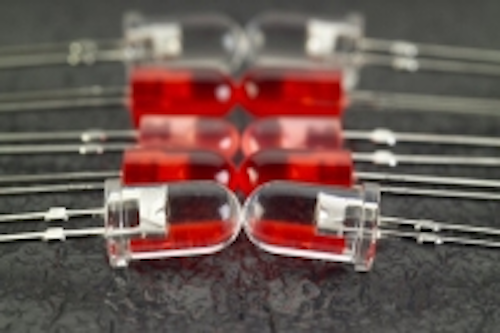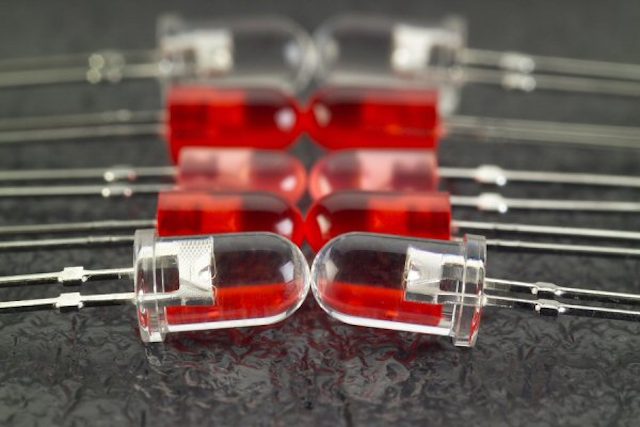 Date Announced: 14 Oct 2005
Latham, New York: Marktech Optoelectronics today announced the availability of Cotco's new AHR series LEDs, to its broad line-up of high performance LEDs. The AHR series is one of the industry's best values when it comes to long life and low cost.
This family of products is well suited for any sign, backlighting or general illumination application. They include, but are not limited to, traffic management systems, portable equipment, cellular and cordless phones, indoor message signs and illuminated switch applications
With luminous intensities of up to 16,800mcd, AHR red LEDs from Cotco provide an output that is significantly brighter than products currently available on the market today. This will allow designers the luxury of economically reducing power consumption while maintaining a high level of brightness seldom seen at this power level.
AHR red LEDs are available in surface mount, P4, 5mm round and elliptical package styles, with a variety of viewing angles to choose from. The AHR red series of LEDs represents Cotco's next generation of solid-state LED products that succeed in delivering superior price and performance for high intensity LEDs.
AHR Red Features
• Surface Mount, P4, 5mm and Elliptical Packages
• Available in 15º, 30º, 40º, 60º x 35º, 70º, 90º, 110ºx50º, 120º viewing angles
• 632nm Red
• AlGaInP Die Technology
• Luminous Intensities up 16,800mcd
• High Efficiency
• High Reliability
• Exceptional Cost vs. Performance Ratio
• Also Available in 594nm Amber
Pricing & Availability
Pricing for the AHR red LEDs from Cotco starts at $0.15 in 5K lots depending on package. Cotco AHR Series LEDs are only available through Marktech Optoelectronics.
Marktech Optoelectronics: Marktech has been an industry leader in the application and design of LEDs for over 5 years. Cotco Luminant Devices, Ltd. has chosen Marktech to handle all North American technical sales and marketing for their High Performance LED Line. In addition to their Cotco line of LEDs, Marktech also offers Toshiba Tosbright® LEDs and Toshiba Constant Current LED Drivers along with a wide range of standard Discrete LEDs, Surface Mounts, Displays and Photo Sensors.
Contact
Carrah Daley Marktech Optoelectronics 3 Northway Lane North Latham, New York 12110 Phone: 800.984.5337 Fax: 518.785.4725
E-mail:c.daley@marktechopto.com
Web Site:http://www.marktechopto.com