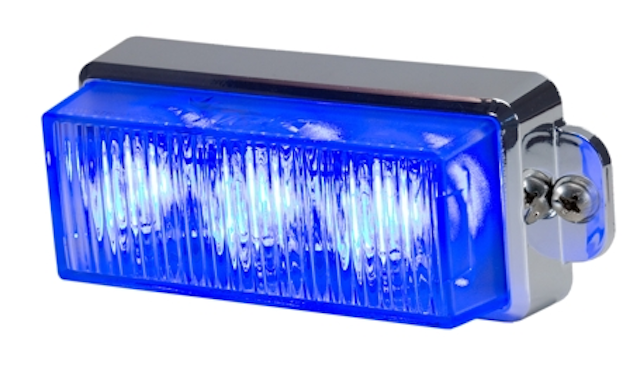 Date Announced: 28 Dec 2005
Innovation strengthens Nova Electronics, Inc.'s commitment to safety
Colchester, Connecticut, December 19, 2005: Nova Electronics, Inc. has announced the BULL LED™; a compact, high-intensity LED warning signal designed to fit a wide range of applications from law enforcement to highway vehicles (patent-pending).
The BULL LED™ is the latest innovation in Nova's LED product line. Utilizing surface mounted, high-power LEDs, the BULL LED™ is compact, waterproof and can be mounted to any surface.
Featuring the latest in LED technology, the BULL LED™ contains 3 high intensity, 1-Watt LEDs and customized optics that provide a wide-angle beam pattern.
The BULL LED™ can be synchronized with up to 20 additional BULL LED™ heads to form a complete warning signal system. The BULL LED™ uses the 1SYNC system, which synchronizes both flash pattern SELECTION and the flash pattern TIMING. One wire is used to select the flash pattern and synchronize all BULL LEDs™ in the system.
In addition to being uniquely synchronized, highly visible and rugged, the BULL LED™ is also extremely easy to install; only three wires are required. Not only will this save time, it insures a hassle-free installation.
The BULL LED™ is currently available in all four (4) safety colors: amber, blue, red, and white with a five (5) year factory direct warranty.
Nova Electronics, Inc. designs and manufactures quality high-intensity LED and strobe warning systems for the Automotive, Police, Fire, Motorcycle, Construction and School bus industries.
Contact
For more information, contact: Nova Electronics, Inc. 36 Dr. Foote Road Colchester, CT 06415 Kimberly Fritsch, Director of Marketing Phone: 860-537-3471 Fax: 860-537-0656
E-mail:kfritsch@strobe.com
Web Site:http://www.strobe.com