Eyeleds expands its range with "Eyeleds® square"
Jun 2nd, 2005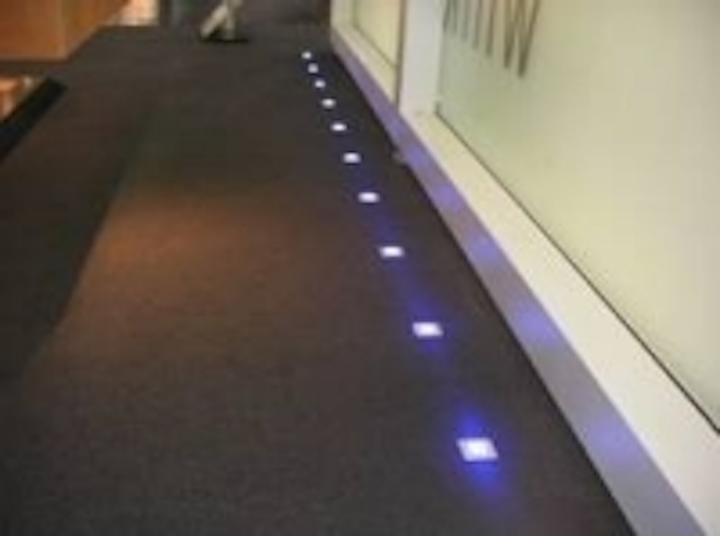 Date Announced: 02 Jun 2005
With its built-in LED light fittings, Eyeleds®, the brand and business unit of the innovative lighting manufacturer Lighting Partner BV, concentrates mainly on floors, providing the entire interior sector with completely new design options. There has been a lot of interest worldwide and there have been many positive reactions to the Eyeleds® product, which motivated Lighting Partner to invest further in the expansion of the Eyeleds® range.
The result is Eyeleds® Square - a square fitting, which offers extra options in addition to the existing successful round design. Of course, this product also distinguishes itself with the usual valued product features, such as the easy installation, which conforms to all standards, the economically interesting and durable energy-saving LED light sources, plus the exceptionally solid construction through the use of high-quality materials. (A truck can drive across the fitting!). The IP67 (water and dust proof) fittings are fitted with a scratch resistant UV stable cover and, due to its 6.5mm depth when built in, can be built into any floor, either inside or out.
Eyeleds® Square is fitted with 4 high-quality SMD LEDs, available in the usual light colours white, blue and amber. The new design is especially different because of its new symmetrical light-division, designed to meet the requirements of architects and interior designers in particular. Eyeleds® Square is also manufactured on the fully automatic production line especially developed for Eyeleds®.
Further product information: Now Eyeleds® can also be nstalled into floors that have to be sanded after installation.
Contact
EYELEDS International, Amundsenweg 1, NL-4460 Netherlands
E-mail:info@eyeleds.com
Web Site:http://www.eyeleds.com