Austriamicrosystems introduces high current LED driver
Jun 27th, 2005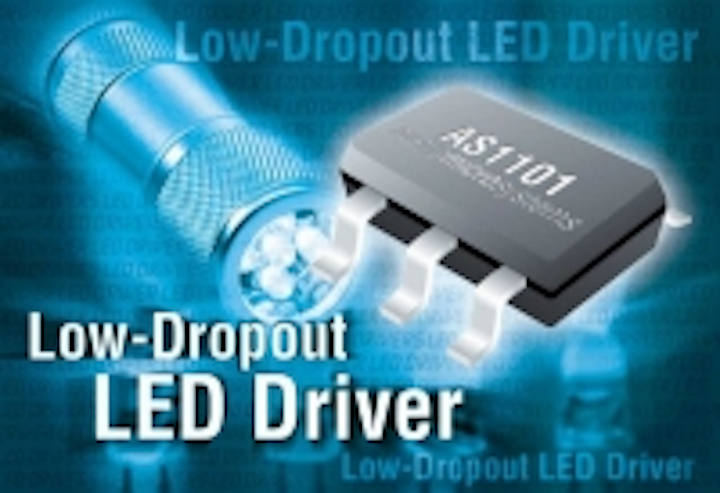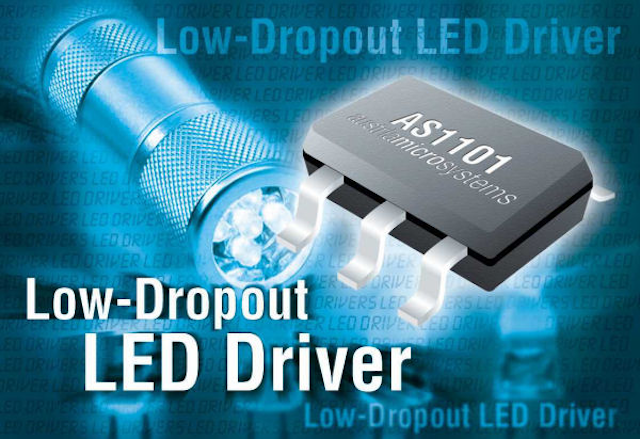 Date Announced: 27 Jun 2005
AS1101 LED driver is ideal for lighting control on mobile phones, PDAs and other portable devices.
Offering portable electronics designers a new series of high efficiency LED drivers, austriamicrosystems is introducing the AS1101 Low-Dropout LED driver for parallel connected LEDs. With analog and PWM (pulse-width modulation) brightness control the AS1101 can drive two high current LEDs with up to 80mA per LED – making it ideal for applications which require higher current. Additionally, the AS1101 features enable/shutdown control with the supply current dropping to less than 1µA.
The Low-Dropuot LED driver is designed for an ultra-low voltage drop of less than 150mV and is ideally suited to connect directly to Li-Ion batteries. No DC/DC converter is required completely avoiding switching noise. For maximum ease of use the LED current is programmable using an external resistor.
The ability to drive any color LED including white and blue makes this IC ideally suited for backlighting of small displays as well as lighting management for battery powered audio devices such as MP3 and CD players, mobile and cordless phones, PDAs, portable DVD players and consumer electronics requires high efficient lighting control for LED backlighting.
The AS1101 is available in SC70-6 package and is pin-to-pin compatible to the FAN5614 from Fairchild Semiconductor.
Contact
Sonja Pieber-Hascher Phone: +43/3136/500 5995 Fax: +43/3136/500 5420
E-mail:press@austriamicrosystems.com
Web Site:http://www.austriamicrosystems.com/03products/13_interfaces.htm