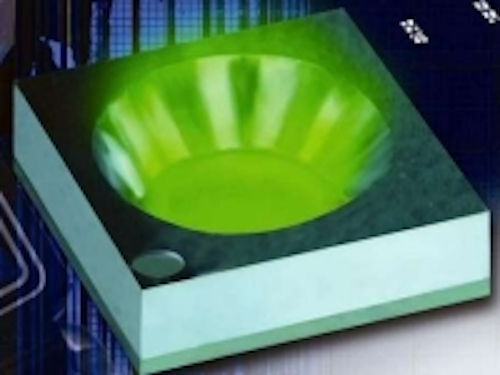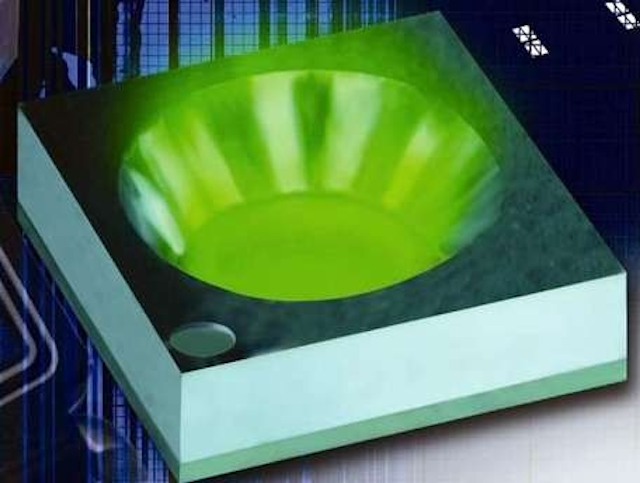 Date Announced: 09 Jun 2005
American Bright Optoelectronics has announced the introduction of their New T-Flash™ and Mega Flash™ Series of surface-mount LED modules, featuring low voltage operation and a fast refresh rate that creates an ideal solution for use with many of the new flash-based IC drivers used in cell phones, PDAs and digital cameras.
These devices are also excellent for existing and emerging applications such as flashlights, LCD backlighting, and status indicators in a host of consumer and industrial electronics.
These new models are available in five different packaged module styles, offering a range of intensities and power operating capacities. Lighting intensity ranges from 3,000 to 24,000mcd (3cd to 24cd), with peak forward currents (IFP) of from 20mA to 1A and power dissipation (Pd) up to 600mW.
Depending on model type, viewing angles range from 55º to 120º. Designs include heat sink-based reflector modules in sizes from 2.30mm x 3.30mm through 5.00mm square x 1.50mm high, each indexed for polarity and use with automatic insertion equipment. The BL-HZ Series also features electro-static discharge (ESD) capabilities to 6000V. All configurations are manufactured in compliance with Pb Free (RoHS) materials and processes, and the LED modules are compatible with both wave and IR reflow soldering processes.
"The T-Flash and MegaFlash Series offers an improved refresh design that functions optimally for the latest drivers and to improve color fidelity", stated George Lee, President. He further stated, "These low-profile package styles also are most compatible with a wide variety of needs for low-profile, compact SMT board design installations, requiring a minimum solder pad footprint."
The T-Flash and Mega Flash Series is priced from $0.80 to $3.00 each in production quantities, and is available from stock or the factory in special configurations. All models are available in tape and reel for automatic insertion equipment, 1500 pieces per reel.
Contact
Steven Chen Phone: 909-628-5050
E-mail:info@americanbrightled.com
Web Site:http://www.americanbrightled.com