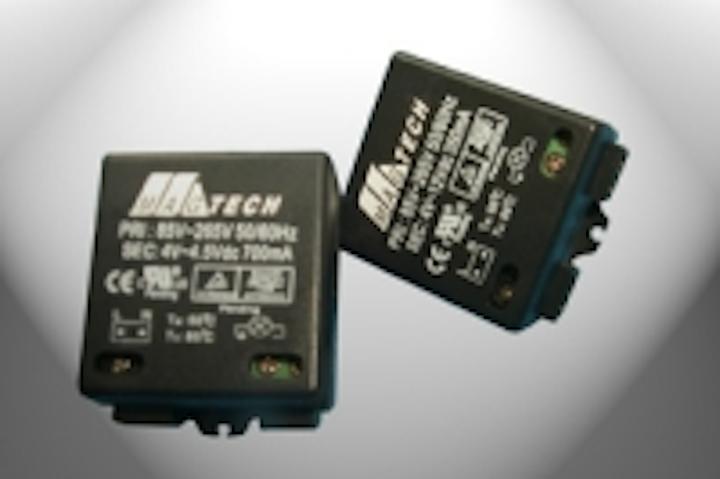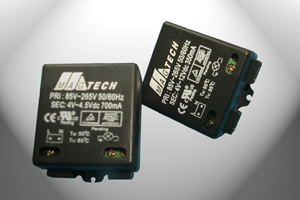 Date Announced: 23 Sep 2005
Looking for driver/power supply for small array of High Bright LED applications? The L03U-series is the answer for you.
This 5-Watts, compact and highly efficient driver is designed specifically for application that uses one to three high bright LED. The output current are available in 350mA, 700mA and 1000mA with forward voltage ranged from 3 – 12VDC. A +12VDC constant voltage model is also available.
The key features of this series are:
- Full range AC input from 100-240VAC/50-60Hz
- Available in 350mA, 700mA and 1000mA constant current
- Input/output screw terminal for easy installation
- Compact size only 1.5" x 1.5" x 0.87" (LxWxH)
- UL1310, Class 2 certified
- Full protection increases product safety
For more information, please go to
http://www.magtechind.com/summary.php?id=37
or contact our experienced engineer team to answer any of your technical requirements and detailed specifications.
Contact
Magtech Industries Corp. 702-364-9998, 702-364-1562(fax)
E-mail:csupport@magtechind.com