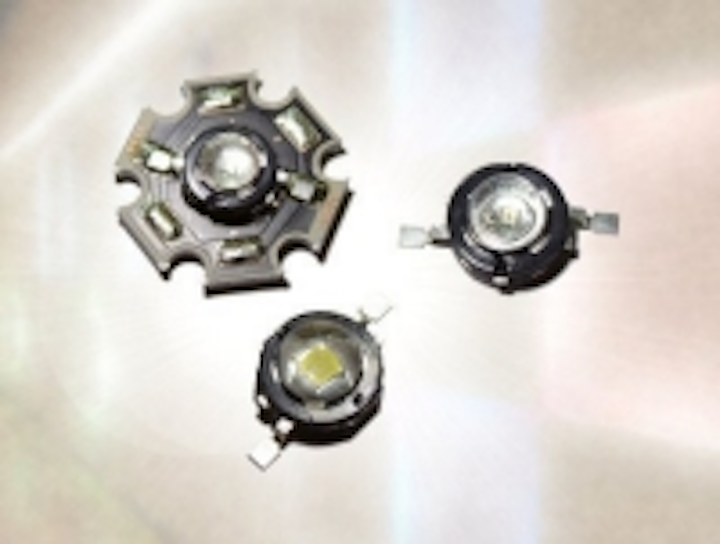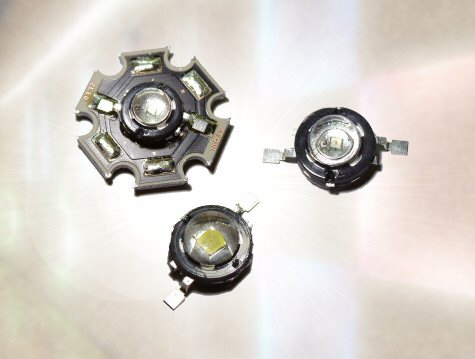 Date Announced: 01 Nov 2005
-- Provides 35 lm at 350mA
--
Full specifications
can be viewed here.
SSC's Z-Power P3 series are specifically designed with 130 viewing angle degree (white: 120) of Lambertian emission LEDs.
The P3 Z-Power LED is SMT (reflow) solderable, and has an excellent color uniformity and thermal resistance.
The P3 Z-Power series of high-power LED packages, which includes a package containing eight high-power red, green, blue, white, warm white, amber, cyan, and royal blue chips.
The noteworthy feature of P3 Warm White emits extraordinarily the world best brightness of 35 lm.
The White P3 Z-Power LED has a luminous flux of 52 lm at 350 mA, while the luminous efficacy is 40 lm/W. It shows outstanding performance according to customer's needs in case of applying collimator.
The correlated color temperature (CCT) for white is given as 2,650-10,000 K, while the reliability (time to the reach 50% degradation of lumen output) is stated as 50,000 hours (T
j
= 70°C) at 350mA.
Full specifications
can be viewed here.
Contact
Chang Joon Ko Marketing Analyst Seoul Semiconductors 148-29, Gasan-Dong, Geumcheon-Gu, Seoul, Korea, 153-801 Tel: +82 (2) 2106-7334 Fax: +82 (2) 858-5537
E-mail:changko@seoul-semicon.co.kr
Web Site:http://www.zled.com