Color Kinetics launches IntelliWhite series
Jan 12th, 2005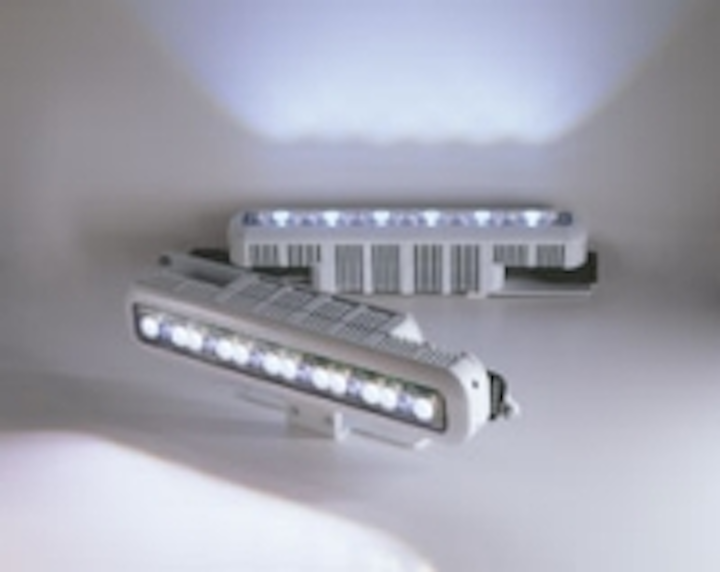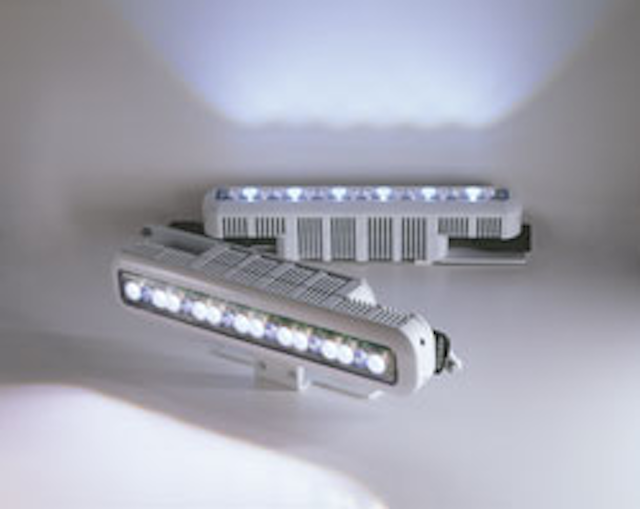 Date Announced: 12 Jan 2005
Color Kinetics Incorporated achieves another milestone in the evolution of intelligent solid-state lighting with the introduction of IntelliWhite(TM) - a series of first-of-their-kind products that hit the market in December 2004, combining Color Kinetics' digital control expertise with advanced white LEDs to enable both traditional and completely new uses of high-quality white light.
IntelliWhite systems extend the inherent benefits of LEDs, including efficiency, long life, durability, and lack of radiated heat and UV emission, to white light applications, while adding intelligence to surpass the capabilities of conventional lighting.
They apply Color Kinetics' pioneering expertise in developing integrated solid-state lighting systems, as well as patented and patent-pending control, power and dimming technologies developed to increase the quality and controllability of lighting in many specialized applications. For example, visual merchandisers can now highlight or enhance specific attributes within retail displays by varying the output of certain IntelliWhite fixtures between cool and warm shades of white light.
Additional applications include architectural accent lighting, art and exhibit lighting, and hospitality ambience lighting. The products are also targeted for areas where conventional light sources are impractical, for example, where fixtures are concealed or hard to access, where heat or UV emission pose danger or damage, in harsh or vibration-prone environments, and where frequent maintenance and replacement of lamps is undesirable.
"This represents a landmark launch for Color Kinetics - bringing years of research and development to fruition, and paving the groundwork for what we believe will be an important business growth engine," said George Mueller, Chairman and CEO, Color Kinetics. "With our industry-proven system infrastructure, proprietary technologies and technical expertise, Color Kinetics is best able to meet the control, consistency and quality requirements that make intelligent white solid-state lighting viable - today for targeted applications, and ultimately for general illumination."
The IntelliWhite series includes products featuring innovations such as variable color temperature; producing cool to warm gradients of white light from a single fixture, the ability to dim solid-state devices with standard dimmers, and the ability to dim without altering color temperature.
The series also includes lamps in color temperatures that are not available in conventional halogen or incandescent lamps. These innovations translate to greater adaptability in the use of white light, whether controlled according to levels of daylight, to highlight certain attributes of an illuminated object, or to alter an environment's ambience without re-lamping existing fixtures.
The first products delivered include:
* iW Cast (see photo) - A linear, low-profile system for interior/exterior wall washing and large alcove applications. The 13.5" (34.3 cm) system features variable color temperature and applies Powercore(TM) technology to increase operational efficiency and ease installation.
* iW Blast - A robust, high-performance system that features variable color temperature for interior/exterior wall washing, grazing and studio lighting.
* iW Profile - A sleek, low-voltage, low-profile 12" (30.2 cm) system, also featuring variable color temperature, for interior display, exhibit, under-cabinet, task and alcove lighting.
* iW MR - A compact lamp designed to retrofit into standard MR16 fixtures and sockets. It is the first lamp of its kind to allow the adjustment of light intensity using most standard dimmers, making it adaptable to existing lighting environments, including commonly used tracks, rails, cables and pendants. It is available in three distinct Kelvin temperatures, not all of which are available in conventional lamps; 3000K, 3500K, and 6500K.
* iW Scene Controller, iW PDS-150 and iW Data Enabler are the control and power solutions that complete the first release of IntelliWhite systems.
Contact
Color Kinetics
E-mail:fspagnoli@colorkinetics.com
Web Site:http://www.colorkinetics.com