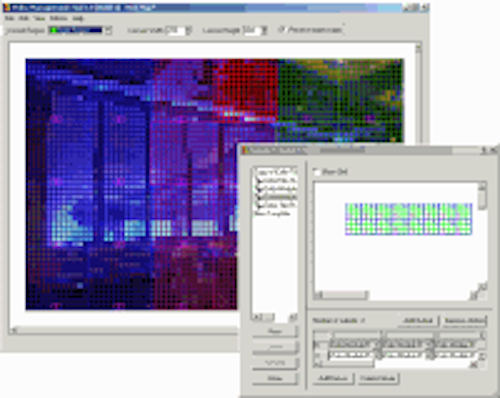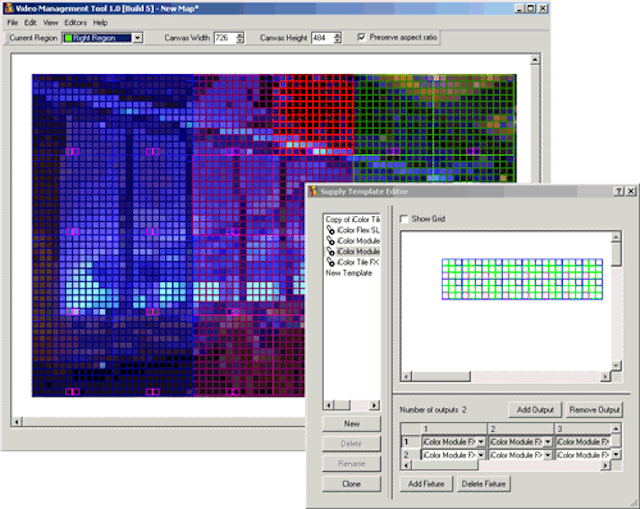 Date Announced: 04 Jan 2005
Color Kinetics Incorporated has introduced Video System Manager - an integrated software and hardware solution designed to produce Video With Light™ in wide-ranging entertainment lighting applications.
Video System Manager addresses the increasingly broad intersection of lighting and video, where the disciplines of architectural and entertainment lighting converge to create dynamic visuals and backdrops for a diverse range of venues, including theaters, tradeshows, casinos, theme parks, concerts, corporate events and exterior facades.
Video System Manager uniquely allows video-based, Ethernet control of Color Kinetics' intelligent solid-state lighting systems, intuitively facilitating the reproduction of complex effects in a lighting installation. It converts standard live video signals from a variety of media sources, including media servers, DVD players, camcorders, and personal computers, and streams the video content to Color Kinetics' LED-based lights - scaling to accommodate large installations that may exceed thousands of individually controlled LED nodes.
"As designers realize the full creative potential of solid-state sources, they require new tools to bring their complex and large-scale designs to life with minimized time, resources, and expense. With Video System Manager, Color Kinetics delivers a complete solution for quickly and easily enabling video-driven light shows - providing greater creative versatility for customers and extending the entertainment market opportunities for our technology," said Bill Sims, President and COO, Color Kinetics.
Video System Manager is compatible with Ethernet-based networks of lights that apply Color Kinetics' technology, including LED-based lights developed by Color Kinetics' OEM and licensing partners. For example, Main Light Industries leverages Color Kinetics' LED control technology to offer Soft-LED - a unique drapery that allows precise control of individual LED sources, now easily controlled by Video System Manager.
"Color Kinetics' control technology makes our Soft-LED drapery capable of producing remarkable, dynamic effects. We're thrilled about the launch of Video System Manager, which adds even more visual impact by easing the control of LEDs for live video," said Aidas Gimbutas, President, Main Light Industries.
Video System Manager is comprised of two components; Video Management Tool, an intuitive software interface that maps each Color Kinetics light or node in a system as a single, controllable pixel, and Video System Engine, a hardware controller that processes live digital video and maps the video stream to the layout of Color Kinetics lights.
Contact
Felicia Spagnoli Color Kinetics Tel. +1 617 701-2292
E-mail:fspagnoli@colorkinetics.com
Web Site:http://www.colorkinetics.com