Yokohama Electron shows LED fittings for lighting applications
Aug 23rd, 2005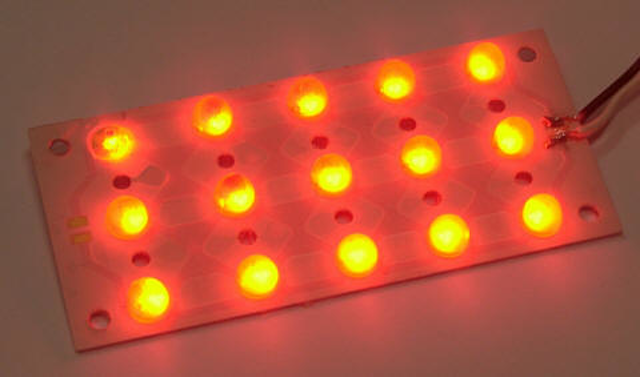 Date Announced: 23 Aug 2005
Yokohama Electron Co., Ltd. (YEL) a world leader in providing light-emitting diodes (LEDs) to electronics OEMs, has introduced a new line of high-power LED lighting devices manufactured to the highest quality standards in its OptoLight facility located in Nagano, Japan.
Yokohama Electron Co., Ltd - OptoLight specializes in state-of-the-art LED die testing, evaluation, sorting, mounting, assembly and packaging of high -quality, high-power and high-efficiency LED multi-chip Solid State Lighting (SSL) devices.
New LED devices are ideal energy saving alternatives for incandescent and florescent lighting in a wide range of applications including amusement, gaming, POP, signage, bio-medical, backlights and general illumination.
Rapid improvement in LED Solid State Lighting (SSL) performance characteristics, achieved through High Brightness LED technology and the appearance of White LED, has greatly expanded potential SSL markets and applications.
Production volumes of the CupLight, TopLight, PositionLight, and custom StarLight modules (see photo) are available. The devices are offered in a range of vibrant single colors including ultra-violet (UV) and all-in-one RGB package styles providing multi-color dynamic digital white.
Power ratings vary from 0.2 watt for a miniature Surface Mountable Device (SMD) to 15 watts for a custom high radiance flat plate illuminator. After introducing die sort technology into their production, YEL-OptoLight now successfully manufactures high quality multi-chip mounted LED lamps.
About Yokohama Electron Co., Ltd.
Since the beginning of the 21st century, YEL has chosen to shift the core focus of its business toward LEDs, and established OptoLight Co., Ltd. as a subsidiary company to package LEDs.
In another move to become recognized industry experts in RGB full color LEDs and White LED devices, YEL created the Yokohama Electron Technical Center (YTC) to conduct research and development of High-Power and High-Drive LED technologies. Yokohama Electron LED Lighting Systems (YELLS) now internationally markets a range of standard and custom products including LED power devices and surface mountable components.
Contact
YEL - OptoLight
E-mail:info@yel-optolight.com
Web Site:http://www.yel-optolight.com