Fanless 10 mm LED video screens from Lighthouse
Mar 8th, 2005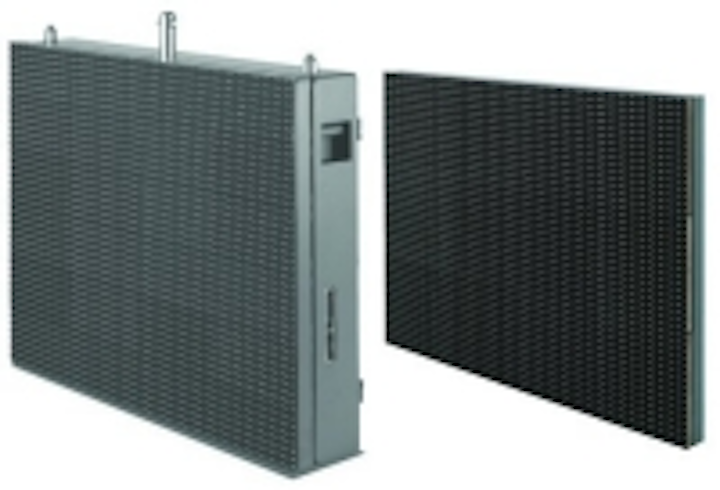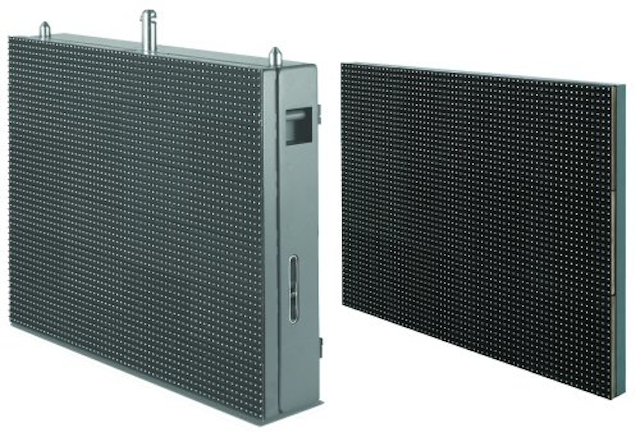 Date Announced: 08 Mar 2005
Lighthouse Technologies has introduced two new fanless 10mm pixel pitch indoor LED video screens, the P10 and R10, created for environments where noise levels need to be kept to an absolute minimum.
The fanless design of both models provides an extremely quiet screen suitable for a variety of applications, from the lobby of a corporate business, to acoustic concerts and conferences, to studios and broadcast events – anywhere that low background noise is essential.
Designed for permanent installations, the P10 is lightweight for ease of installation. Each panel weighs only 9.6kg, making it is possible for a technician to install the screen single-handedly. The R10 rental product is also lightweight and features a fast rig single kingpin design for quick set-up and strip down of the screen. With cost effectiveness always in mind, the R10 is compatible with all existing LVP1010D accessories.
Both models have been designed for easy maintenance with a clip-on IM (intelligent module) feature, which provides screwless maintenance on LED modules and ultra low power consumption of 100W/panel (average power consumption) at 2000 NITS brightness.
Other features include:
• 140-degree horizontal and vertical viewing angle
• 10,000 pixels-per-m2
• 4.4 trillion color capability
• 14-bit processing depth
• 50/60-frame-per-second frame rate
• Proprietary SDI data input
• M4 Technology
• Lifetime 50,000 hours to half brightness
"We are constantly evaluating the marketplace and designing products that provide the solutions our customers want and need," said Lighthouse Managing Director Mark Chan. "Our first fanless screens, the new P10 and R10 significantly enhance our product line and allow us to provide a solution for just about any given situation."
Contact
Susan Lombardo Topaz Partners, Malden, MA 02148, USA Tel. +1 781-388-7900 x219 Fax: +1 781-388-7903
E-mail:slombardo@topazpartners.com
Web Site:http://www.lighthouse-tech.com