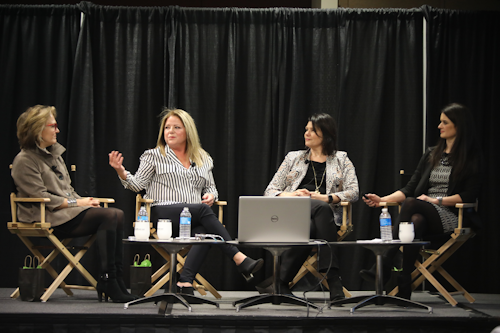 Atlanta – LED Specifier Summit Chicago, the only all-inclusive one-day trade show and conference uniquely focused on the latest LED and high-design lighting solutions, announced that its 2019 event was a huge success.
The conference and trade show, which was held on November 13, drew more than 800 qualified attendees, including top architects, lighting designers, electrical engineers, interior designers and distributors.
Attendees were surveyed after the event. With over 20 percent responding, here are some key survey findings:
90 percent rated the event "good to excellent"

98 percent found the exhibits "useful to extremely useful"

88 percent are likely to recommend LED Specifier Summit Chicago to a colleague
"We were very pleased with the level of support among the seven sponsoring lighting agencies, including Archibald & Meek, Chicago Lightworks, Force Partners, KSA Lighting & Controls, PG enlighten, R&D Lighting & Controls, and Vertical Lighting + Controls," said Exponation, LLC President and COO Chris Gibbs. "And, we are excited to bring this event back to Chicago next November."
Companies interested in reserving exhibit space for LED Specifier Summit 2020 can contact Jeanne Phillips at (770) 817-5903, or email her at Jeanne@exponation.net.
Contact:

Communications Representative
Geri D. Wolff, Market Works International, Inc. (561) 660-7919
Email:
Web site: