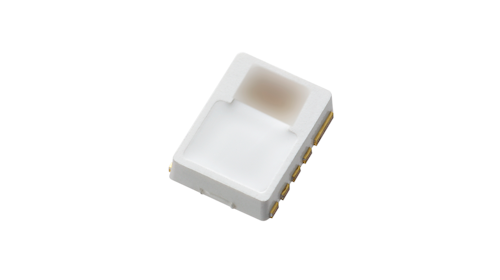 Shulin, New Taipei City –EVERLIGHT ELECTRONICS CO., LTD. [TSE:2393], a leading player in the global LED and optoelectronics industry, releases a new generation of lighting products for automotive interior application to bring more convenience to our life. The new EL SMARTLED (S-Smart, M-Multi Function, A-Automotive, R-RGB, T-Technology) Series is suitable for automotive interior lighting applications to present colorful combinations in the vehicle interior. Featuring a unique package technology to achieve improved uniformity of light, the EL SMARTLED Series' embedded intelligent IC driver can better manage colors and adjust brightness via a controller. We expect to provide complete and smart solutions for OEMs.
EVERLIGHT has officially become a member of the ISELED Alliance, which is to develop intelligent RGB LED technology for automotive interior and provide innovative solutions for automotive lighting. With the continuous global technology evolution and the transfer of the automotive industry to digitalization, vehicle interior lighting has grown substantially to improve the user experience. In order to comply with the ongoing trend smart innovation research and development, EVERLIGHT employs ISELED to release EL SMARTLED (XI3040-RGBIC0251L-AM) with an embedded IC.
EL SMARTLED developed by EVERLIGHT integrates the driver IC into RGB LED package, which can control chromatic aberration within SDCM (MacAdam Ellipse). The integrated driver IC allows control of thermal runaway by temperature sensing of the red LED. The EL SMARTLED has the capability to gang up to 4,000 LEDs in series via LIN interface with a transmission speed of 2Mbps. Compared to a traditional solution for RGB LED, EL SMARTLED provides better color uniformity. In addition, EL SMARTLED has been developed for AEC-Q102. A wide application range for lighting the automotive interior includes interior light, roof reading lighting and dashboard display. The dimension of this SMD package is 3.0mm x 4.1mm to implement the best optical performance.
Everlight has been delivering professional development expertise of over 36 years by combining our R&D, business and marketing teams to continuously seek the innovation and breakthrough on package technology and quality control.
About EVERLIGHT Electronics Co. Ltd.
EVERLIGHT Electronics Co., Ltd. was founded in 1983 in Taipei, Taiwan. Led by Chairman Robert Yeh. EVERLIGHT has over 36 years of R&D experience for reliable capability. With global operations for customer service and an excellent brand reputation, EVERLIGHT has been ranked in the top four LED manufacturers in this competitive LED market. Our products are manufactured in-house to guarantee maximum quality and service. EVERLIGHT provides the most diversified product portfolio consisting of Low Power LEDs to Ultra High Power LEDs, Through-hole LEDs to SMD LEDs, LED Lighting Modules, Digital Displays, Optocouplers and Infrared Emitters and Sensors, and many other LEDs for the Lighting, TFT, Automotive, Signage, and Consumer markets.
Today, EVERLIGHT is a global company with over 6,400 employees based throughout China, Hong Kong, Japan, Korea, Singapore, Malaysia, India, Germany and U.S.A.
Company contact Europe:
EVERLIGHT Electronics Europe GmbH
Siemensallee 84, Building 7302, 5th floor
D-76187 Karlsruhe/Germany
Phone: +49 (0)721 824 – 473
info@everlight-eu.de
Contact:

EVERLIGHT Americas, Inc.
Phone: +1 972.490.4008
Email:

salesmarketing@everlightamericas.com
Web site: