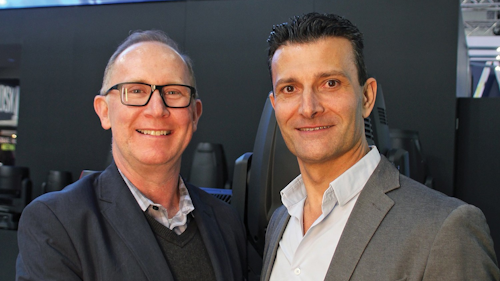 LOS ANGELES — A leader in innovative and advanced lighting technology, Acclaim Lighting has named ULA Group as its new exclusive distributor in Australia and New Zealand. Established in 1991, ULA Group provides individually tailored architectural and LED digital lighting solutions to an extensive portfolio of clients across the region.
"We are very excited to announce our new partnership with Acclaim Lighting and to expand on our architectural lighting offerings with their award-winning technology", stated Cuono (Con) Biviano, Managing Director of ULA Group. "Their impressive product portfolio offers unique, innovative architectural luminaires, which have been used on many iconic urban structures around the globe.
Acclaim Lighting Director of Sales and Marketing Eric Loader said, "A partnership with ULA was a logical step for us to move forward in the Australian and New Zealand market and is an important piece of our growth strategy. With an extremely well-qualified and experienced team having already achieved numerous high profile projects in the region, along with offices across Australia and New Zealand, ULA is well prepared to support our product line and grow the Acclaim Lighting brand."
ULA Group serves large and small companies, as well as works with major installation customers to provide clients with market-leading visual solutions and services. The growing company offers an extensive portfolio of brands and maintains offices throughout Australia and New Zealand.
"Acclaim offers unique, innovative architectural lighting products that are important for us," Biviano said. "Not only was Acclaim Lighting an early adopter of LED technology and has developed some of the most advanced LED lighting solutions, it is now at the forefront with a complete range of both indoor and outdoor products engineered to deliver the highest performance."
Pictured (l to r): Eric Loader and Con Biviano
About Acclaim Lighting
Acclaim Lighting, founded in 2003 in Los Angeles, Calif., made an immediate impact on the market with an impressive portfolio of innovative and advanced solid-state lighting technology, including high-performance controller units for entertainment and architectural lighting demands.  The experienced and well-trained Acclaim team offers extensive consulting worldwide, leading to individual and distinctive lighting solutions. Profound technical knowledge combined with the ability to create reality for the customer's vision is its expertise.
Contact:

Acclaim Lighting US
Tel: (866) 245-6726 (toll free)
Tel: (323) 582-3322
Email:

Web site: