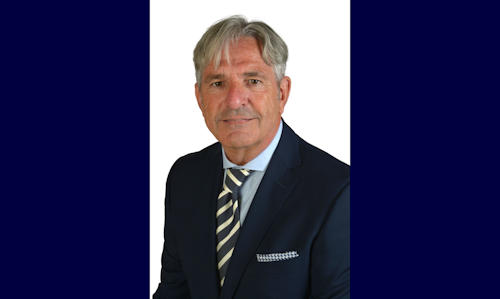 As of 1 September 2019 Hedwig Maes will take over as CEO of Tridonic, the lighting technology company of the Zumtobel Group. He succeeds Guido van Tartwijk, and will report directly to Alfred Felder, CEO Zumtobel Group.
Hedwig Maes, initially studied electrical engineering at Industriele Hogeschool Antwerpen-Mechelen (IHAM) and business administration at the UFSIA University in Antwerp.  He has gained 32 years of experience in the areas of electronics, industrial automation and industry systems with companies such as General Electric and ABB. Most recently, he held the position of Vice President of Global Systems & Solutions at Rockwell Automation for 10 years.
"We are very pleased to have Hedwig Maes joining us.  He has in-depth international experience and extensive knowledge of strategic orientation in the product and system business, for the management of our components business," says Alfred Felder, CEO Zumtobel Group. "I am convinced that with Hedwig Maes, CFO Thomas Erath and COO Alexander Jankovsky, we now have an excellent management team to lead Tridonic into the future."
About Tridonic
Tridonic is a world-leading supplier of lighting technology, supporting its customers with intelligent hardware and software and offering the highest level of quality, reliability and energy savings. As a global driver of innovation in the field of lighting-based network technology, Tridonic develops scalable, future-oriented solutions that enable new business models for lighting manufacturers, building managers, systems integrators, planners and many other types of customers.
To promote the vision of the "Internet of Light", Tridonic relies on partnerships with other specialists. The goal is the joint development of innovative technological solutions that convert lighting systems into intelligent networks and thereby enable associated services. Its profound, technical industry expertise makes Tridonic an ideal partner for established brands and for newcomers to the market.
Tridonic is the technology company of the Zumtobel Group and is headquartered in Dornbirn, Austria. In the 2017/18 tax year, Tridonic generated sales of €352.7 million. 1,690 highly skilled employees and a worldwide sales presence in over 50 countries reflect the company's commitment to the development and deployment of new, smart and connected lighting systems.

Contact:
Tridonic UK Ltd
Tel: +44 01256 374300
Email:
Web site: