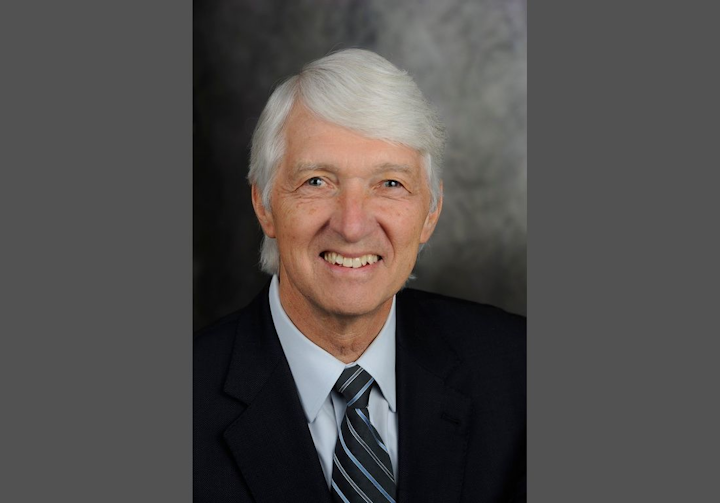 The Lighting Research Center (LRC) at Rensselaer Polytechnic Institute welcomes Roger N. Beachy, Ph.D., as one of the keynote speakers for the 2019 Summit, October 15-17 in Troy, New York. Dr. Beachy, Professor Emeritus in the Department of Biology at Washington University and former Director of the U.S. Department of Agriculture's National Institute of Food and Agriculture (NIFA) under President Obama, will give a keynote titled, "Solving Global Challenges in Agriculture and Food Systems Requires New Thinking and New Technologies."
The agriculture and food industries are on the cusp of significant change, driven by a wide variety of technologies and pulled by consumer preferences. Attitudes differ from one generation to the next in this industry, as in others. Post-Millennials, for example, are more focused on reducing greenhouse gas emissions and applying regenerative practices, and seem less concerned about genetic and data-driven technologies in the food system. This creates opportunities for new players in the "ag and food space."
"The growing challenges from global climate disruption, coupled with population growth, should focus us, as scientists and engineers to look to new solutions that embrace the needs of all components of society," said Dr. Beachy. "The changes that we bring collectively must ensure the economic success of farmers and healthy outcomes for consumers, while preserving the natural resource base upon which the agriculture and food economy depends."
Dr. Beachy is an Appointed Member of the National Science Board (NSF) and of the Policy and Global Affairs Committee at the National Academy of Sciences/National Research Council. He was elected to the National Academy of Sciences (US), is a Fellow of the American Association for the Advancement of Science, the American Academy of Microbiology, and a Foreign Associate/Fellow of the Korean Academy of Sciences, India National Academy of Sciences, and The World Academy of Sciences.
Previous appointments include President of the Donald Danforth Plant Science Center, Professor of Cell Biology at The Scripps Research Institute, Professor of Biology at Washington University, and Executive Director of the Global Institute for Food Security at the University of Saskatchewan, Canada, and at the World Food Center at UC Davis.
Currently, Dr. Beachy is a member of the Board of Directors of SoAR, and a member of the Council of Scientific Advisers of the International Centre for Genetic Engineering and Biotechnology (ICGEB, a UN organization; Trieste, Italy). He also serves as Chair of the Science Advisory Board (SAB) of Indigo Agriculture (Boston), Performance Plants (Kingston, Ontario), and MicroGen Biotech (Carlow, Ireland), and as Chief Science Officer at Kultevat, Inc. His current focus includes increasing collaborations and innovations in science, and in science policy.
The LRC previously announced that NICU Standards Committee Chair Dr. Robert White will give the Lighting for Healthcare & Humanity Keynote titled, "Impact of the physical environment on the wellbeing of patients, families, and caregivers." A full list of programming, along with speaker bios and descriptions of each talk, is available at the LRC Summit website: https://www.lrc.rpi.edu/summit
About the Lighting Research Center
The Lighting Research Center (LRC) at Rensselaer Polytechnic Institute is the world's leading center for lighting research and education. Established in 1988 by the New York State Energy Research and Development Authority (NYSERDA), the LRC conducts research in light and human health, transportation lighting and safety, solid-state lighting, energy efficiency, and plant health. LRC lighting scientists with multidisciplinary expertise in research, technology, design, and human factors, collaborate with a global network of leading manufacturers and government agencies, developing innovative lighting solutions for projects that range from the Boeing 787 Dreamliner to U.S. Navy submarines to hospital neonatal intensive-care units. In 1990, the LRC became the first university research center to offer graduate degrees in lighting and today, offers a M.S. in lighting and a Ph.D. to educate future leaders in lighting.
About Rensselaer Polytechnic Institute
Founded in 1824, Rensselaer Polytechnic Institute is America's first technological research university. Rensselaer encompasses five schools, 32 research centers, more than 145 academic programs, and a dynamic community made up of more than 7,900 students and more than 100,000 living alumni. Rensselaer faculty and alumni include more than 145 National Academy members, six members of the National Inventors Hall of Fame, six National Medal of Technology winners, five National Medal of Science winners, and a Nobel Prize winner in Physics. With nearly 200 years of experience advancing scientific and technological knowledge, Rensselaer remains focused on addressing global challenges with a spirit of ingenuity and collaboration.
Contact:
Rebekah Mullaney
Manager, Research Communications
Lighting Research Center
Rensselaer Polytechnic Institute
(518) 687-7100
Email:
Web site: