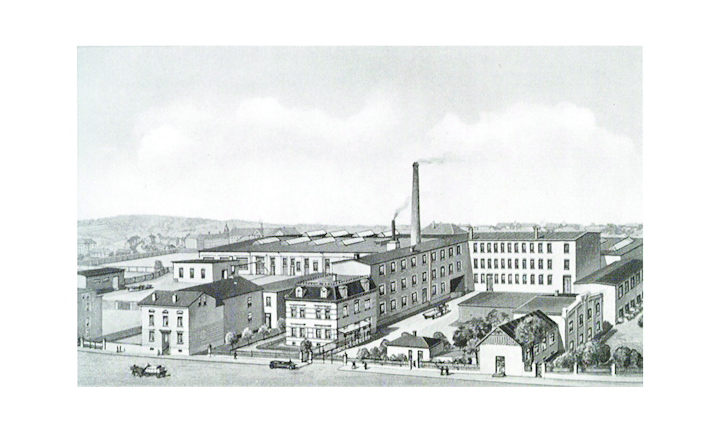 More than 130 years ago, Eduard Vossloh began producing spring washers and clamping plates for fastening railway tracks.
By going on to acquire a plant for the production of electrical components in the German town of Lüdenscheid on 7 August 1919, he laid the foundation stone for the by now 100-year success story of the globally operating Vossloh-Schwabe Group.
Journey back in time
The first holders for incandescent lamps – initially made out of porcelain, later Bakelite – were manufactured in 1920. In 1946, Vossloh was the only European manufacturer of holders for fluorescent lamps. Due to a major lack of manpower and full order books, Vossloh built the first production site abroad in Sarsina, Italy, in 1961 – the year Vossloh S.p.A. was founded. In addition to high-quality LED spots and LED solutions, the plant continues to produce lampholders to this day.
The acquisition of Hermann Schwabe GmbH in the Swabian town of Urbach in 1987 served to round off the product range with electromagnetic ballasts for fluorescent and discharge lamps.
Following the initial public offering of Vossloh AG in 1990, further majority shareholdings were then acquired in Elektrobau Oschatz GmbH & Co. KG for electronic ignitors in 1993 and in Wustlich GmbH & Co. KG for LED modules in 1999.
As the only manufacturer of a full range of components for conventional lighting technology, Vossloh-Schwabe is at your service as a systems provider – yesterday, today and tomorrow too.
Sights set on the future
In the year 2000, a state-of-the-art production facility was constructed in Lüdenscheid in which high-quality optics are produced by injection moulding in lengths of up to 2 m. An in-house workshop produces matching tools.
Vossloh AG went on to sell its lighting technology division to the Japanese Panasonic Group in 2002. Under new management, the Vossloh-Schwabe Group continued to develop into the LED technology expert it is today. The product range currently encompasses LED modules, drivers and optics as well as intelligent light management system for indoor (Blu2Light) and outdoor use.
Managing director, Klaus Breisch, is optimistic about the future: "Our ability to transform from a once family-run enterprise into an international lighting technology group goes to prove that we are very well set up as a company. We're ready for a smart future based on innovative technologies."
The space needed to do things differently can only be created if thought processes are given the freedom to unfold without limits – indispensable in the face of a quickly changing world. 100 years are merely a start.
Contact:
Vossloh-Schwabe Deutschland GmbH
Hohe Steinert 8
58509 Lüdenscheid, Germany
Phone: +49 (0) 23 51 / 101-607
Web site:
www.vossloh-schwabe.comhttp://www.vossloh-schwabe.com