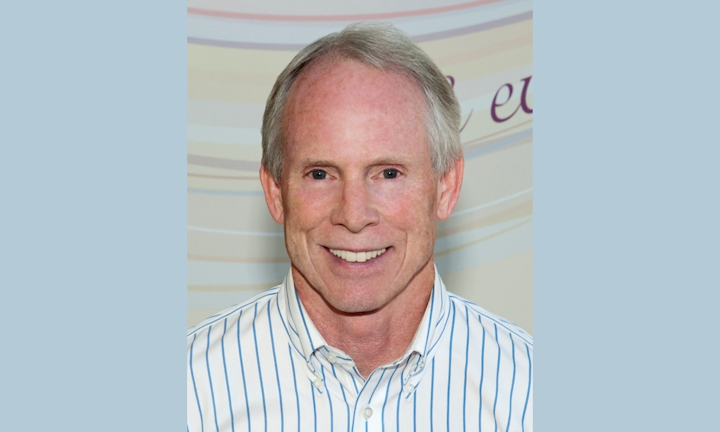 The Lighting Research Center (LRC) at Rensselaer Polytechnic Institute will hold its 2019 Summit from October 15-17 in Troy, New York. This conference aims to inspire discussion and shape the future of lighting, where the industry plays a strategic, recognized role in benefiting society and the environment. Participants will learn how lighting can be used to address the critical issues of the 21st century — from improving human health to enhancing food production to managing renewable energy in the new electric grid. Wednesday, October 16 is a full day with keynote speakers for each of this year's themed pillars: Lighting for Healthcare & Humanity, Agricultural Lighting, and Lighting & the Grid.
Robert White, M.D., Director of the Regional Newborn Program at Beacon Children's Hospital and Chair of the Standards Committee for NICU Design will give a keynote titled, "Impact of the physical environment on the wellbeing of patients, families, and caregivers."
Neonatal Intensive Care Units (NICUs) used to be bright, noisy, crowded places where caregivers and patients alike were under great stress, and families were largely excluded. Construction groups and medical groups each had their own separate sets of guidelines, but no existing organization had the breadth of expertise needed to address the disparate needs of all those who were affected by the construction and operation of NICUs.
"Like many projects, this one started with the repeated observation that someone should fix this!" said Dr. White.
Today, the Recommended Standards for Newborn ICU Design have been incorporated into hospital construction and clinical practice guidelines, referenced in numerous scientific articles, and inspired similar documents by organizations worldwide, most notably a project recently approved by the European Union.
"As new fields of endeavor appear, the need for multidisciplinary leadership will grow," said Dr. White.
Dr. White is a graduate of the Johns Hopkins School of Medicine and has been Director of the Regional Newborn Program at Beacon Children's Hospital since 1981. His primary interest has been in advancing structural and operational strategies to provide the optimal NICU environment of care for babies, families, and caregivers. To this end he has written many papers, co-founded and chairs the Consensus Committee to Establish Recommended Standards for Newborn ICU Design, and co-directs the Gravens Conference on the Physical and Developmental Environment of the Newborn and the International Conference on Brain Monitoring and Neuroprotection in the Newborn.
A full list of programming, along with speaker bios and descriptions of each talk, is available at the LRC Summit website: https://www.lrc.rpi.edu/summit
About the Lighting Research Center
The Lighting Research Center (LRC) at Rensselaer Polytechnic Institute is the world's leading center for lighting research and education. Established in 1988 by the New York State Energy Research and Development Authority (NYSERDA), the LRC conducts research in light and human health, transportation lighting and safety, solid-state lighting, energy efficiency, and plant health. LRC lighting scientists with multidisciplinary expertise in research, technology, design, and human factors, collaborate with a global network of leading manufacturers and government agencies, developing innovative lighting solutions for projects that range from the Boeing 787 Dreamliner to U.S. Navy submarines to hospital neonatal intensive-care units. In 1990, the LRC became the first university research center to offer graduate degrees in lighting and today, offers a M.S. in lighting and a Ph.D. to educate future leaders in lighting.
About Rensselaer Polytechnic Institute
Founded in 1824, Rensselaer Polytechnic Institute is America's first technological research university. Rensselaer encompasses five schools, 32 research centers, more than 145 academic programs, and a dynamic community made up of more than 7,900 students and more than 100,000 living alumni. Rensselaer faculty and alumni include more than 145 National Academy members, six members of the National Inventors Hall of Fame, six National Medal of Technology winners, five National Medal of Science winners, and a Nobel Prize winner in Physics. With nearly 200 years of experience advancing scientific and technological knowledge, Rensselaer remains focused on addressing global challenges with a spirit of ingenuity and collaboration.
Contact:
Rebekah Mullaney
Manager, Research Communications
Lighting Research Center
Rensselaer Polytechnic Institute
(518) 687-7100
Email:
Web site: