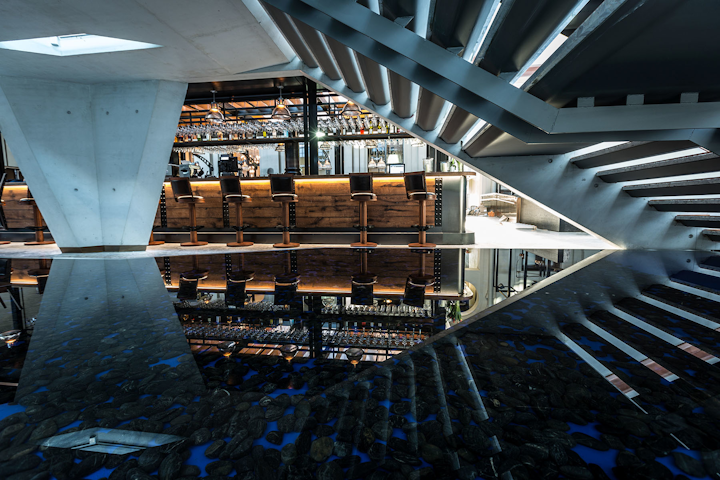 Penn Elcom's LED lighting division has negotiated an exclusive deal with global lighting manufacturer OSRAM to supply their new LR700S niche LED lighting product and is the only source for these products in the UK and Ireland.
In an ocean of LED products, the LR700S strips stand out for their minuscule size – at 6.5mm to 9mm in diameter, that's like a pencil or ballpoint pen – and huge flexibility, as well as the quality of the beautifully smooth homogenised light source. This is dimmable, outputs a feisty 700 lumens per metre and is currently available in five colour temperatures.
The LR700S is a truly versatile ground-breaking product ideal for ensconcing in any hard to reach or access place, corner, niche, nook or cranny and will provide a high quality LED solution for numerous scenarios like coves, cabinets, shelves and stair lighting in multiple sectors including offices and workspaces, retail environments, public buildings, leisure facilities and homes, etc.
There are five colour temperatures available at the moment, 2500 – 4500K to suit / blend with other lighting and natural lighting conditions, and five different standard rigid lengths range from 102mm to 1194mm, all with a viewing angle of 120° so it can be fitted around corners and neatly under shelves. Easy to conceal and hide away!
The ultra-slim strips of LED are easily inter-connectable and can be painlessly slotted together to form longer pieces or shapes, and single unisex electrical male / female connectors make the process even quicker and more straightforward.
Each run of LR700S can be up to three meters in length when powered by a single transformer and are dimmable utilising compatible PWM dimming methods. 
The lengths can be linked via 90° angled mounts to follow corners, making them highly adaptable and a superior, more robust and longer lasting choice than LED tape!
Utilising LR700S modules offers a unique, cost-effective alternative to flex for a project because of the smaller more compact design and the different lengths available, plus a more expedient installation time.
Custom assemblies are also available.
The aesthetics feature a super-slick design that looks cool in any interior or built environment.
Multiple options are abatable for fixing the LR700S strips in place including some ingenious magnetic tabs that can be positioned where needed and the strips simply snapped into place. Swapping them in and out or creating multiple configurations is fast and several other mounting / fixing options include traditional screw-down mounts for more permanent solutions.
Penn Elcom is the only stockist of this product in the UK due to a long and positive history of partnering with OSRAM, distributing and specifying their products coupled with an intimate knowledge of LED lighting technologies and philosophies. Penn is also the leading UK supplier of OSRAM's LED flex for architectural and architainment projects.
Contact:
Penn Elcom
+44 1424 722944
Web site: