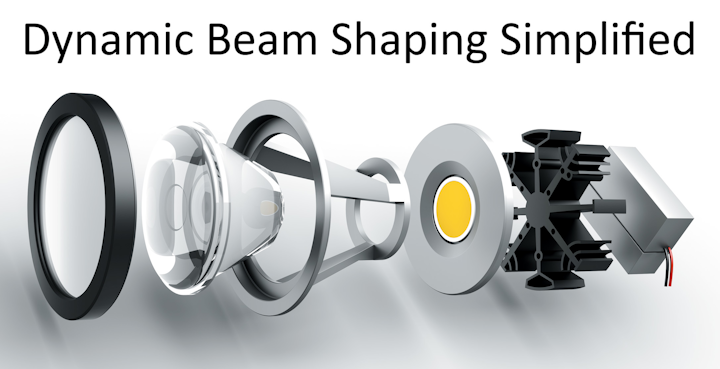 As new capabilities add complexity, OEMs need deeper electronics support.
DENVER, CO  – Component Distributors, Inc. (CDI) is introducing its notwired.co brand today and significantly increasing the resources it can provide to lighting OEMs as new technologies increase design and electronics complexity. "With new technologies like Dynamic Beam Shaping, or functions like color tuning, internal luminaire electronics and their connections to other systems are becoming more complex," said John Williammee, CEO of CDI. "With notwired.co, we're supporting OEMs with deep knowledge in system design and we're helping OEMs get their products to market more quickly."
One of the new technologies CDI is supporting at LFI 2019 is LensVector's Dynamic Beam Shaping lenses. Ensuring that connections from the front of a luminaire are properly routed to the driver, and that the driver can manage the additional functionality are important for successful integration. Each new technology adds to the electrical complexity, from spectral management to tilt-and-pan motors. "Our notwired.co team of experienced embedded system engineers will help OEMs find and implement the best solution for their objectives," said Williammee.
About CDI
Component Distributors Inc. (CDI) is a value added distributor of electronic components providing Power, LED Lighting Solutions, RF & Microwave, Sensors & Wireless Solutions, and Precision Measurement products for simple to complex system applications. CDI distributes globally and provides local customer service and application support across the Americas. CDI delivers technical solutions that are easy to find and easy to buy, providing customers and supplier partners with design services, web commerce enablement and flexible supply chain solutions.
Contact:
Component Distributors, Inc. (CDI)
Toll-Free: 1-800-777-7334
Email:
Web site: