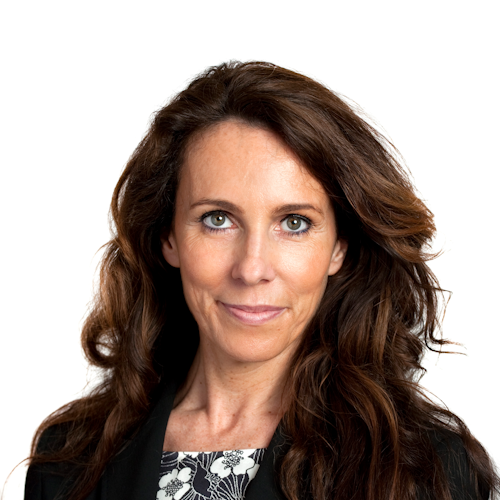 Milan, 23rd  – Design Holding is pleased to announce the appointment of Roberta Silva as new Chief Executive Officer (CEO) of Flos.
Roberta Silva was selected in the past few months by the Group's shareholders together with Piero Gandini, the entrepreneur who sold Flos to Design Holding. Her appointment is part of the efforts of the holding company and its subsidiaries to further strengthen their management teams, by recruiting managers with a high international profile and able to contribute to the growth of the Group led by Chairman and Chief Executive Officer Gabriele Del Torchio.
Established in November 2018 by Investindustrial and The Carlyle Group to create a leading international group in the high-end interior design sector, Design Holding together with the companies that comprise the Group (Flos, B&B Italia, Louis Poulsen and Arclinea) began to strengthen its structure, with the aim of supporting and accelerating individual company growth, while efficiently coordinating Group activities and maximising synergies.
In her role as the CEO of Flos, Roberta's task will be to carry forward the brand's strong identity and history of excellence, whilst guiding the company into a new phase of growth that will enable it to successfully address the ongoing changes in the sector and the challenges of an increasingly global marketplace.
Roberta was previously the Italian Country Manager of Bose, a US multinational manufacturer of high-end electronics. After successfully fulfilling this role, the Group promoted her to an international role appointing her as Head of Bose's Global Direct Retail Network. She left Bose after having led the company into a new phase of strategic commercial development and brand enhancement. Prior to Bose, Roberta had senior roles at the Kraft Group.
About Design Holding
Design Holding is the largest global high-end design group with a European heritage.
Founded in November 2018 and jointly controlled by the two leading investment firms Investindustrial and The Carlyle Group, Design Holding aims to further grow globally through acquisitions as well. Today the Group brings together a collection of powerful and complementary iconic companies: B&B Italia, Flos, Louis Poulsen and their subsidiaries.
About Flos
Established in 1962 in Merano, Italy, Flos is recognised as a world leading lighting company, offering high-end design lamps and innovative lighting systems for the residential and architectural sectors. The company has a rich catalogue of iconic products by legendary designers including Achille and Pier Giacomo Castiglioni, Tobia Scarpa, Philippe Starck, Antonio Citterio, Piero Lissoni, Marcel Wanders, Konstantin Grcic, Jasper Morrison, Patricia Urquiola, Ronan and Erwan Bouroullec, Michael Anastassiades, Vincent Van Duysen, Nendo, Formafantasma and many more.
Flos has grown significantly over more than fifty years in business, demonstrating its ongoing commitment to research and innovation in lighting, combined with an extraordinary ability to identify new design talents.
In June 2015, FLOS acquired Italian architectural outdoor lighting company Ares and the outdoor division became the Group's fourth production unit, alongside the historical design, architectural and custom products sectors.
Flos is today able to offer a complete range of fully integrated lighting solutions. It exports to more than 80 countries worldwide and has single-brand stores in Rome, Milan, Paris, Lyon, New York and Stockholm. The brand's creations have received numerous international awards and many of them are now featured in the permanent collections of leading international art and design museums.
Contact:
Flos
Donatella Matteoni – PR & Communication Manager
Email:
Web site: