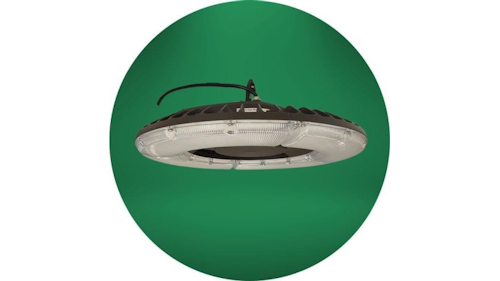 Orion Energy Systems, Inc. (NASDAQ: OESX) (Orion Lighting), a provider of enterprise-grade LED lighting and energy project solutions, announced today it will be exhibiting several new and improved LED lighting products at the LIGHTFAIR® International trade show and conference (booth #409) at the Pennsylvania Convention Center in Philadelphia, PA from Tuesday, May 21st through Thursday, May 23rd. Orion will host an informal investor booth tour and management Q&A on Wednesday, May 22nd from 9:30 to 10:30 am ET. Investors should confirm their attendance in advance by contacting Orion's Investor Relations team (contact information below).
Mike Altschaefl, Orion CEO, commented, "We are proud to debut a range of new fixtures in our value-priced HARRIS LED lighting line, as well as added lumen packages and customizable capabilities for both high bay and low bay environments at LIGHTFAIR® 2019. We will also showcase the 214 lumens per watt performance of our ISON LED high bay fixtures which remain the highest performing, most energy efficient fixtures in our industry. Providing even more value is our ability to integrate smart controls technology into our lighting solutions, enabling facility managers to optimize lighting performance and energy efficiency while also supporting new Internet of Things capabilities including logistics and facilities management. Underlying all our product offerings is our 'Made in USA' quality, industry-leading performance, rapid order turnaround and our products' ease of installation all supported by Orion's unrivaled customer service."
NEW: HARRIS LED Lumen Select High Bay, Gen 1 | LSLH1 The lumen output in Orion's newest high bay fixture is field adjustable to multiple light levels, allowing utilization in low bay and high bay mounting heights as a facility's lighting and daily operations evolve. Multiple suspended mounting and fixture options make this a customizable option for any customer.
NEW: HARRIS LED Wet Rated High Bay, Gen 1 | WRRH1 Orion's first wet-rated, round LED high bay fixture makes it ideal for any type of environment. Available in two light output levels, 13,000 and 19,000 lumens, this fixture offers optional occupancy and photocell sensor options.
HARRIS High Efficiency LED LDR Retrofit, Gen 2 | LDRE2 The next generation of the Harris LDR delivering up to 161 lumens per watt, the LDRE product series comes in three form factors: 1'x4', 2'x'2' and 2'x4'. Retrofitting to LED from fluorescent is so easy; it takes only one person to install and just minutes to complete the full installation.
ISON Linear LED Modular Retrofit, Gen 1 | LMAR 1 ISON Linear LED Streamline Retrofit, Gen 1 | LSAR 1   Orion's first ISON class LED linear retrofit kits are available in two distinct retrofit designs to meet any facility and installation labor needs. 4' and 8' form factors are available to retrofit existing fluorescent fixtures.
ISON LED High Bay | HBIF 3   Orion's original industry leading 214 lumens per watt LED high bay fixture will also be on display. This fixture has hundreds of field installed or factory installed configurations allowing customization features. Future-proof modular design allows for easy access to components and is upgradeable for future performance enhancements.
About Orion Energy Systems Orion is a provider of enterprise-grade LED lighting and energy project solutions. Orion manufactures and markets connected lighting systems encompassing LED solid-state lighting and smart controls. Orion systems incorporate patented design elements that deliver significant energy efficiency, as well as optical and thermal performance that drive financial, environmental, and work-space benefits for a wide variety of customers, including nearly 40% of the Fortune 500.
Safe Harbor Statement Certain matters discussed in this press release, are "forward-looking statements" intended to qualify for the safe harbor from liability established by the Private Securities Litigation Reform Act of 1995. These forward-looking statements may generally be identified as such because the context of such statements will include words such as "anticipate," "believe," "could," "estimate," "expect," "intend," "may," "plan," "potential," "predict," "project," "should," "will," "would" or words of similar import. Similarly, statements that describe our future plans, objectives or goals, including business relationships with government customers, are also forward-looking statements. Such forward-looking statements are subject to certain risks and uncertainties that could cause results to differ materially from those expected including, but not limited to,  the risks described in our filings with the Securities and Exchange Commission.

Shareholders, potential investors and other readers are urged to consider risks and uncertainties carefully in evaluating the forward-looking statements and are cautioned not to place undue reliance on such forward-looking statements. The forward-looking statements made herein are made only as of the date of this press release and we undertake no obligation to publicly update any forward-looking statements, whether as a result of new information, future events or otherwise. More detailed information about factors that may affect our performance may be found in our filings with the Securities and Exchange Commission, which are available at http://www.sec.gov or at http://investor.oriones.com/ in the Investor Relations section of our Website. Except as required by applicable law, we assume no obligation to update any forward-looking statements publicly or to update the reasons why actual results could differ materially from those anticipated in any forward-looking statements, even if new information becomes available in the future.
Follow us: StockTwits: Orion_LED_IR Twitter: @OrionLightingIR
Investor Relations Contacts: William Jones; Tanya Kamatu Catalyst IR (212) 924-9800 or oesx@catalyst-ir.com
Contact:
Orion Sales - Josh Kurtz, SVP Sales Orion Energy Systems, Inc.
(920) 892-5702
Web site:
https://www.orionlighting.com/