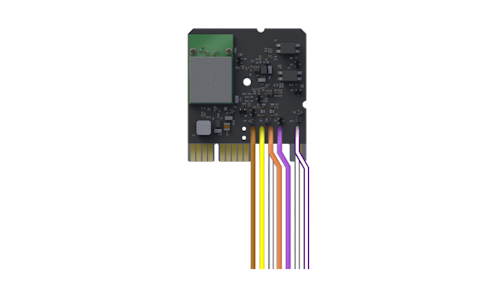 SimplySNAP Software for Lighting Control and Energy Monitoring Description: 
SimplySNAP Illuminate is a scalable lighting control system designed for customers with multiple sites or larger single sites with thousands of lights and controllers. The cloud-based application leverages the proven SimplySNAP platform to bring performance and scale to customers of all sizes. Facility and Operations Managers can easily change configuration settings, create new schedules, adjust sensor behaviors, and control all their lights from a single management portal.
SimplySNAP Power is a collection and reporting system designed for customers that want to understand the energy usage of their lighting systems.  Understanding how much energy different parts of your lighting system are using is a key step into making improvements and saving energy.  You can't manage what you can't measure, so the first step to making any improvements to your energy usage is to understand what is happening today.  The SimplySNAP Power app is a cloud-based application that collects power usage data and stores up to 2 years of data.  This allows customers to compare across sites or look at specific areas to measure the impact of adjustments to occupancy sensors, the impact of adding daylight harvesting, or adjusting different location or zone schedules.
URL:   https://synapsewireless.com/internal-controls/
SimplySNAP DIM10-087-06-FW Hardware Solution Product Description:
The DIM10-087-06-FW embedded wireless controller opens up an exciting integration path for LED fixtures. Its smaller size and lower cost point makes this DC-powered wireless controller versatile enough to be embedded in nearly any medium to high wattage LED fixture. Pairing the DIM10-087-06-FW with a SimplySNAP Site Controller makes it easy for your customer to comply with ASHRAE, Title 24, and other energy requirements today and in the future.
SimplySNAP DIM10-087-06-FW Product Features 
• Simplified DC Design — mates with LED Drivers • Small footprint allows for easy integration • Less Labor, Quicker Time-to-Market • More Reliable — No Mechanical Relay • DALI-2 Compatible Bus — Power Monitoring and Dimming via Bus • DIM to OFF Compatible with 0-10V Dimming (No Power Monitoring) • Powered via Aux LED Driver Power • Self-healing 2.4GHz SNAP Mesh Networking • Seamless SimplySNAP Integration • Secure, over-the-air software upgrades • 2 Sensor Inputs • DLC Certification for both Indoor and Outdoor • Secure AES128 Encryption • Color coded wires
Contact:
Carolyn Wyche - Marketing communications manager
Synapse Wireless
Email:
carolyn.wyche@synapsewireless.com
Web site: