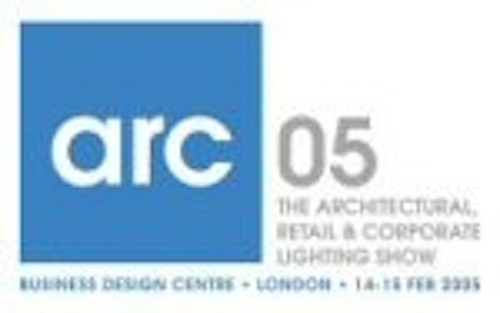 The UK's Lighting Industry Federation (LIF) is running two forums, one on LEDs and one on DALI, at the ARC 05 show in February.
The LED session, which is endorsed by RIBA (Royal Institute of British Architects) and accredited by its CPD (Continuing Professional Development) program, is aimed at specifiers, architects and consultants, as well as the contractors that install systems.
"There's been a lot of hype about LEDs and lots of misinformation," says Ernest Magog, LIF president. "This forum is provided by the lighting industry to address various misconceptions and to correctly brief the design community in areas such as lifetime, colour and cost."
ARC 05 - the architectural, retail and corporate lighting show, is the only lighting exhibition in the UK that is specifically targeted at architects, interior designers, lighting designers, electrical engineers and specifiers. The show will be held at the Business Design Centre, Islington, London on February 14-15.
LED Forum programme - February 14
4pm Opening by chairman - Barrie Wilde, BDP
4.10 Their capabilities - Colin Beale, Osram
4.45 Their embodiment - representative from Philips
5.20 Break
5.40 Their installation - Richard Billings, Vossloh-Schwabe
6.15 Their application - Martin Hartmann, TridonicAtco
6.50 Chairman's closing remarks - Barrie Wilde, BDP
7.00 Close
Ten minutes will be allowed in each of the four sessions for questions. Cost for the 3 hour RIBA CPD session is £30 for LIF/Photonics Cluster members and £50 for non-members. As part of the post-forum package, delegates will be sent an LED application guide which is currently being developed by a team of international experts.
ARC 05 RIBA CPD seminar programme
A programme of 11 RIBA CPD seminars will take place during the two days of ARC 05 and will all be related to lighting topics for architects, ranging from office and retail lighting to LEDs and lighting control. A seminar theatre seating approximately 60 people will be built on the exhibition floor and will be promoted by Mondiale Publishing as well as specifically targeted at RIBA member architects.
Joni Tyler, Head of CDP, commented: "RIBA is pleased to be working with Mondiale Publishing on this event. We are delighted to be able to highlight the many excellent lighting CPD seminars from our member companies and to be able to bring their technologically innovative work to a wider audience."
An after-show party on the first day of the show is being sponsored by iGuzzini and will take place at the Business Design Centre from 6pm - 9pm.
Stand space at ARC 05 is now nearly sold out. Companies who are exhibiting include Louis Poulsen, Trilux, Mike Stoane Lighting, Kreon, Lighting Services Inc, Sill Lighting, TridonicAtco, Color Kinetics, Martin Architectural, ACDC Lighting, LightGraphix, Whitegoods, Danlers, TAL and ETAP.
Day 1 - February 14
12pm Lighting Effects in Architecture by Ian Streeter, Deltalight UK
1pm Lighting the Exteriors and Interiors of Historic Buildings by Mark Sutton Vane, IALD
2pm Visual Ergonomics by David Francis, Fagerhult Lighting Ltd
3pm Defining Light by Tad Trylski, ERCO Lighting Ltd
4pm Architectural Lighting Controls by Simon Hill, Leax Lighting Controls
Day 2 - February 15
11am Lighting for Retail Therapy by Dominic Meyrick, Hoare Lea Lighting
12pm Better Light for a Better Light by Ian Stanton, iGuzzini UK
1pm "I'm a VIP - get me out of here" (lighting to help the visually impaired) by Michael Parsons, JMU Access Partnership
2pm Colour and Imagination in Lighting Using LEDs by Ray Letasi, Color Kinetics
3pm Introduction to Lighting Controls by a representative of Lutron
4pm The Nature of Light by Vibeke Mogensen of Louis Poulsen