Opera stand uses LEDs to illuminate music scores
LEDs prove to be the ideal light source for slim, bright and robust music stands.
Nov 26th, 2004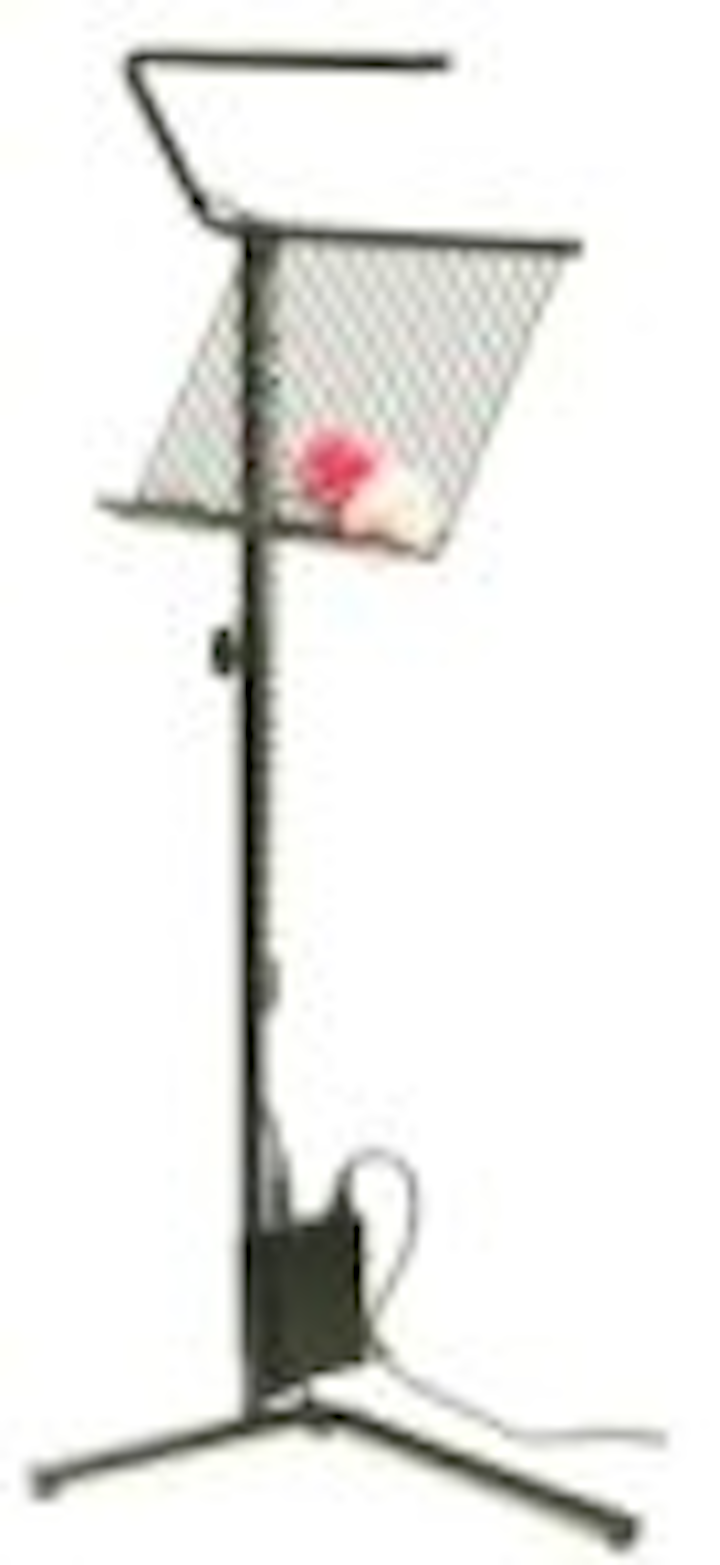 RAT Music Stands Ltd has developed a version of its Opera music stand that uses an LED lighting system to provide bright, warm-white light over the entire music score, with very little light spillage.
Andrew Michell, managing director of RAT and designer of the lighting system, told LEDs Magazine that LEDs are ideally suited for this particular purpose. "The LED light is extremely robust, so is not easily broken if the stand is knocked around," said Michell. "The life expectancy of the light is the same as that of the product as a whole."
The LED light contains six warm-white LEDs from Lumileds. "Musicians are very particular about light quality, so we had to wait until warm-white LEDs were available with sufficient brightness," said Michell.
The LEDs are contained in a very slim aluminum housing, which allows the musician and uninterrupted view of the conductor. The aluminum casing provides sufficient heat sinking for the devices.
Michell was also able to design an optical system to focus the light onto the music, and prevent stray light from escaping.
The LED light can be powered directly from a low-voltage circuit in the orchestra pit, or from a rechargeable battery pack with radio control. Another option is an IEC daisy-chaining system with dimming capability.
The Opera LED light makes its debut today (November 26) at the Wales Millennium Centre in Cardiff, UK, a new GBP106 million ($200 million) arts centre that includes a 1,800-seat main auditorium.