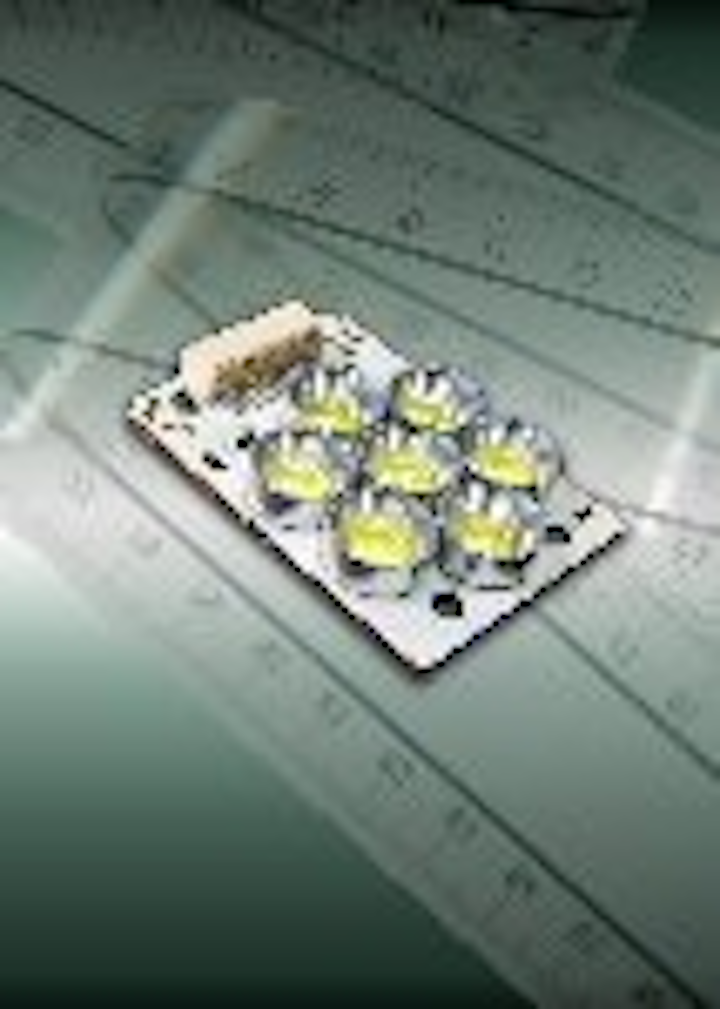 Lamina, a manufacturer of high-power LED light engines, has unveiled two new products with outputs as bright as many traditional bulbs used in home, office, retail, commercial and exterior applications.
TitanTurbo™ is available in two models; a 3000K "warm white" version equal in light output to the widely used 75 W halogen PAR-30 and equally popular 100 W R-20 flood lights; and a 4700K "daylight white" (cool) model that is twice as bright.
The TitanTurbo delivers more than 2000 lm in daylight white and more than 1000 lm in warm white light, and are designed for all general lighting applications. The TitanTurbo warm white has an enhanced red and orange color spectrum that makes it ideal as a halogen or incandescent replacement.
While advances in solid-state lighting have been rapid, until now, the brightest commercially available LED light sources have only been able to rival the light output of a 20–30 W tungsten accent lamp – bright, but not ready to replace more powerful lighting needed in homes, offices and exterior applications.
"The light emitted by most white light LED products currently on the market is 'cool' in terms of color temperature – similar to most mercury vapor fluorescents," says Frank Shinneman, Lamina's president and CEO. "That's fine for many applications like lighting offices, but it's not the 'warm white' light we want in the living areas of our homes, restaurants and other intimate environments."
TitanTurbos feature a standard 60° beam pattern with additional wide, medium and narrow optics available. An integral EZ-Connect™ board eliminates the need for soldering and the metal base of each is electrically isolated, allowing wiring in parallel or series on a common heat sink.
Both models feature integrated protection from electrostatic discharge and superior thermal performance, resulting in long life, high lumen maintenance and outstanding reliability.
Lamina says that unmatched thermal performance coupled with package interconnectivity allows the company to cluster multiple LEDs to achieve exceptionally high luminous intensity in small footprints.