Warm white Cree LEDs illuminate Croatian Riviera
Schreder has installed outdoor LED lighting fixtures based around warm-white XLamp LEDs from Cree.
Jun 26th, 2007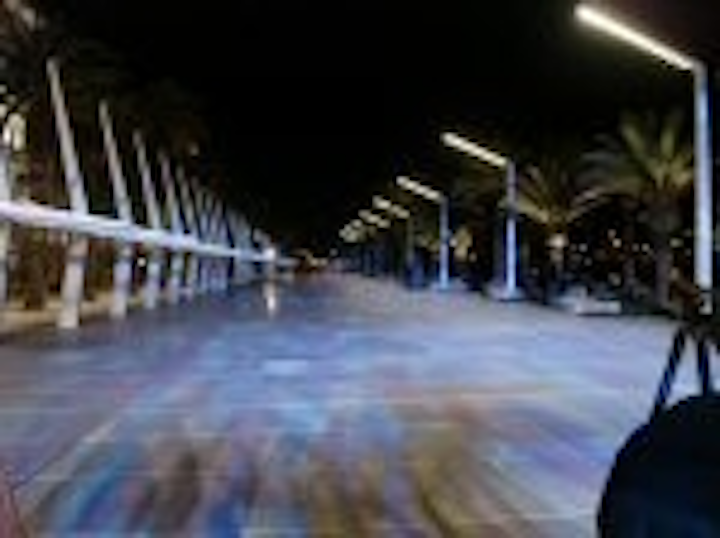 Schreder, a leading outdoor lighting manufacturer, has created an elegant, custom-designed streetlight using warm-white XLamp XR-E LEDs from Cree.
The LED fixtures are now illuminating the Riviera waterfront in Croatia, a popular destination for millions of travelers each year.
Schreder's LED walkway luminaire incorporates 180 high-power XR-E LEDs that provide an appealing, warm-white light. Cree warm-white XR-E LEDs produce up to 124 lumens at 3,000 K.
"LEDs provide directional lighting, which requires extreme precision in orientation when they are used for urban lighting,' notes Luc Coppers, engineering manager of Uitrusting Schreder Belgium, member of the Schreder group.
"This was the challenge Schreder's designers and engineers took on in creating unique fixtures that are both beautiful and functionally optimized for this waterfront promenade."
Coppers said that the Cree XLamp XR-E is the only warm white power LED with the performance characteristics that meet the brightness, color stability and uniformity requirements of this installation. "Together we have created a stunning evening social destination," he said.