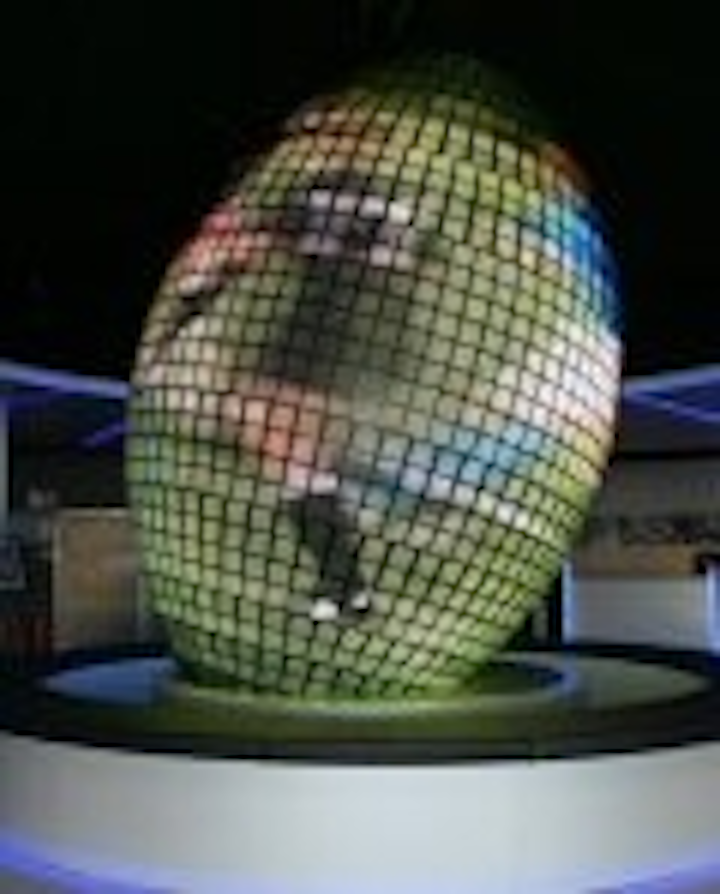 The eight week Rugby World Cup tournament turned out to be one of the biggest single jobs ever tackled by Creative Technology and sister company Dimension Audio.
"At the beginning of the tournament, we were servicing all 12 venues [10 in France and two in the UK] and there were anything up to three hospitality areas per venue," says Project Director Scott Burges. "For the final, we were centred in Paris where we had six hospitality areas."
Outside the largest of these, for Platinum Package clients, was an 11 x 4 panel Unitek LED screen, showing pre-recorded rugby footage for guests as they arrived.
Once inside, they were greeted by the pièce de résistance of the entire project, a 4.5 x 3m diameter rugby ball located in the entrance to the Platinum Suite. Approximately 2,000 Barco OLite612 tiles encompassed the specially manufactured structure of the ball, which was placed in a kicking cup to hold it off axis.
"The complete design concept was developed and managed by Shepperton, UK-based event agency Colour Coordinate, who employed Pinpoint as their Audio Visual specialists," said Burges. "It took around six weeks to engineer the structure, one and a half weeks to populate it and make it work back at base and then about three days to reconstruct on site."
The final was won by South Africa, who beat the 2003 World Champions England by a score of 15-6.