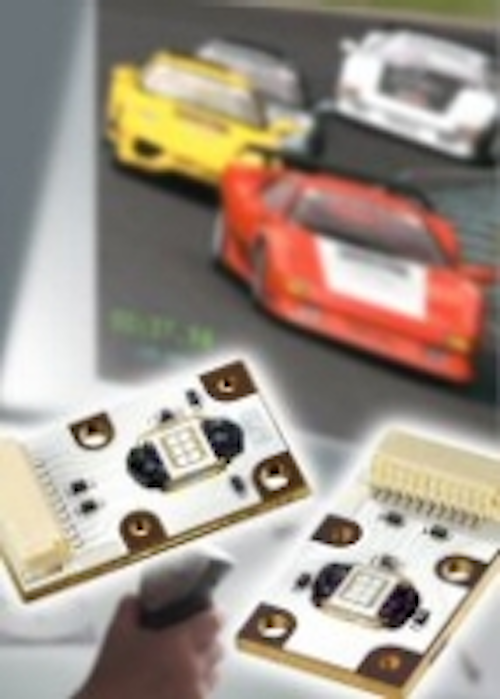 Osram Opto Semiconductors has unveiled Ostar® projection, designed for products in the consumer electronics market. The Ostar projection modules, available in red, blue or green, consist of six LED chips, offering a system brightness of 120 lm, which generate exceptional brilliance and vibrant colors for computer games, videos and presentations.
"We're very excited to bring the revolutionary Ostar projection technology to the consumer electronics market," said Ellen Sizemore, director, LED/IR marketing, Osram Opto Semiconductors. "Ostar projection offers powerful monochromatic LED light sources for use in small portable projection displays with sufficient brightness in average room lighting."
The six 1 mm2 chips use proven thin-film technology and deliver highly efficient surface emission in red (617 nm), green (517 nm) and blue (455 nm).
A pocket projector equipped with these three light sources provides a system brightness of 120 lm and a possible 140 lm value with thermal, optical or electrical optimization.
The material base for the metal-core board offers a thermal resistance of 2 K/W, so the heat generated can be efficiently dissipated. Equally important, the color gamut possible with the use of the Ostar projection LEDs exceeds that specified by the National Television Systems Committee (NTSC) standard.
Ostar projection is offered in two package versions, each with different chip orientations, which provide flexibility in mechanical layout to make smaller projectors.
With a lifespan of up to 50,000 hours, the Ostar projection far exceeds the lifespan of conventional projection lighting systems. Samples of Ostar projection are available now.