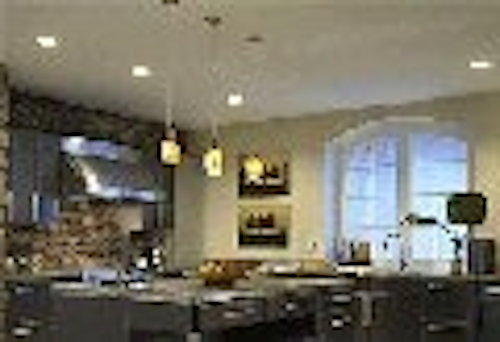 Permlight Products has reported more success for its residential LED lighting fixtures and says that over 15% of its overall revenues are now in LED residential lighting versus 2% in 2005. Furthermore, the company says that based on increased energy prices and recent sales that it expects to capture 2% of the USA homebuilding market by the end of 2006.
"We are finding that, with increased energy prices, inflation, environmental laws and new energy laws, our LED lights are not only lower power to the consumer but lower cost than incandescent or fluorescent to the home builder," said Manuel Lynch, president and CEO.
Some of Permlight's LED fixtures meet the 40 lm/W requirements of California's Title 24 (see California's new Title 24 standards – where do LEDs fit?). Meanwhile, the Title 22 environmental law outlaws the disposal of mercury-laden fluorescent lamps.
Permlight's recessed LED cans consume 5-15 watts and allow electricians to run up to 180 lights on a 20-amp circuit, versus 20 incandescent lights. "The massive reduction in power for the same output levels of warm white light is having homebuilders change the way they are wiring homes," said Lynch. "It allows them to reduce circuit breakers and cut the amount of wiring needed – this results in savings that more than cover the cost of the LED lights."
Permlight LEDs in Discovery Homes
LED fixtures from Permlight Products have been incorporated into new houses built by Discovery Homes in Oakland, Northern California.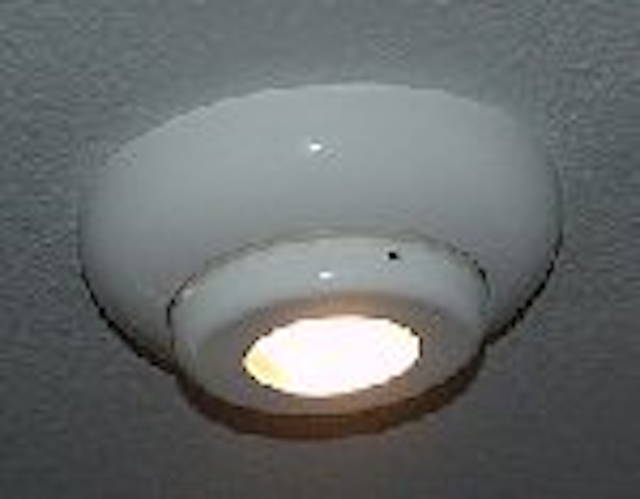 Versatility
The homes feature Permlight's Enbryten Radiance pendants over the kitchen island, Versatility downlights, and Walkway safety lighting in each shower. The Versatility is a surface-mount fixture, so can be installed without the need for a fire-rated ("fire box") can that is often required for recessed fixtures mounted in the ceilings of multi-story buildings.
Permlight says that Discovery Homes has taken a step forward in environmentally safe and energy-conscious technology, while simultaneously reducing construction costs, by using Permlight's LED fixtures throughout its Monte Vista Villas, ranging in size from 1,178 to 1,969 square feet.
"I have walked through the model homes and experienced the future of energy-efficient lighting today," stated Manuel Lynch, President and CEO of Permlight, adding that home buyers will save $20-30 month in electrical bills depending on the number of fixtures used.
Permlight teams with AudioVisions
Permlight Products has partnered with AudioVisions, a division of BestBuy, North America's number-one specialty retailer of consumer electronics, to provide homeowners with a complete LED lighting solution for residential electronic systems, including home theaters, media rooms and whole-house integration.
Audiovisions has a 17-year history of integrating residential electronic systems. "We have seen a majority of our clients request elegant lighting solutions that are controllable, energy efficient, and have long life," said Mark Hoffenberg, president of AudioVisions. "Partnering with Permlight allows us to demonstrate such solutions in our showroom. AudioVisions is building a 'real' home in our facility to showcase electronic integration, and lighting is a major part of the showroom."
Permlight's Manuel Lynch says that the partnership with AudioVisions brings the complete package to homeowners who are interested in the "latest and greatest environmentally-correct and energy-efficient technologies" for their homes.
"We find that our 10 year experience in lighting theaters and cinemas, combined with our recent successes in residential lighting, make us a great partner to complement the AudioVisions team," said Lynch.