Wal–Mart fits refrigerated displays with LED lights from GELcore
The massive US-based retail chain will install LED lights in 500 stores, saving $2.6 million annually in energy costs.
Nov 17th, 2006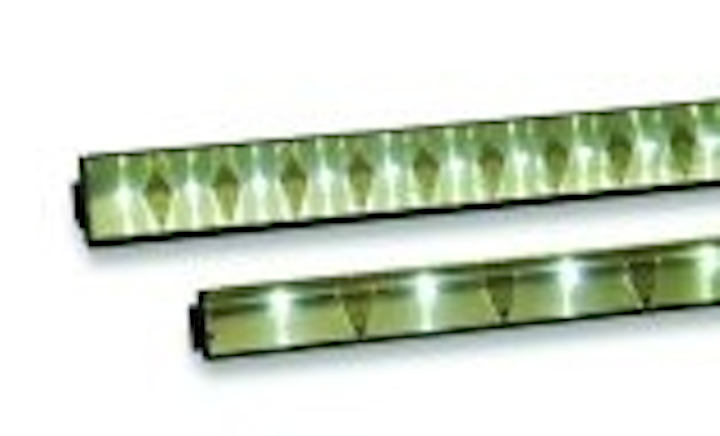 Wal-Mart Stores is to deploy LED lighting from GELcore in low- and medium-temperature refrigerated display cases in over 500 U.S. stores. The retailer expects that energy cost savings of a 500-store retrofit -- one of the top energy-saving initiatives that it will pursue in 2007 -- will exceed $2.6 million annually.
In stores where the new GE LED products will be put to work, Wal-Mart expects to net up to 66 percent energy savings, compared with incumbent fluorescent technology. Wal-Mart will employ occupancy sensors and LED dimming capabilities to reduce the time the LED refrigerated display cases are at 100 percent light levels -- moving from 24 to approximately 15 hours a day.
The combined environmental impact of a 500-store installation represents an annual 35-million pound reduction of carbon dioxide emissions. It also equals the good that comes from planting over 4,464 acres of trees or removing over 3,143 cars from the road for every year the LED lighting operates in place of fluorescent lighting.
"GE is a key ally in our effort to develop and deploy technologies that enhance the performance of our stores," states Charles Zimmerman, vice president of prototype and new format development at Wal-Mart. "GE's LED refrigerated display lighting is a strategic tool in Wal–Mart's pursuit of a 30 percent reduction in energy and 20 percent reduction of greenhouse gas emissions at our stores. These are the kinds of commitments that we're making to be both an efficient and profitable business, as well as a good steward of the environment."
Wal–Mart reports that subsequent phases of the initiative will be aimed at retrofitting existing refrigerated display cases at many of its worldwide network of 6,689 stores. "We have committed to invest up to $500 million annually on energy-efficient technologies," adds Zimmerman. "It's our hope that one day all our reach–in refrigerated display case lighting will use energy-efficient LEDs."
GE engineers and technologists worked closely over a period of years with retailers and major refrigerated display case and refrigerated display case door manufacturers to design a solution that's widely compatible for retrofit and new installations. GE says that eight of the top 10 US grocers/supermarkets are testing or using the company's LED refrigerated display lighting solution. Wal–Mart is the first GELcore customer to roll it out in a widespread application.
"Our sustainability team and senior management recognize the game-changing impact of GE's cutting-edge refrigerated case LED solution," notes Zimmerman. "Through discussions among both companies' technology teams and lots of testing, I think we helped GE drive development to where we are now. Our commitment to the application of this GE technology runs deep. We look forward to the day, not too many years down the road, when every retailer will follow our lead in pursuit of greater energy savings and environmental benefits."
Wal-Mart also uses GELcore Tetra® Power White LED lighting systems for channel letter signage in over 700 signs installed or retrofitted to date. "Wal–Mart is a leader among retailers, and we think its use of energy–saving GE LED solutions will speed adoption across the entire retail channel," said David Elien, president of GELcore.
LED lighting benefits
Primary benefits of GE's RoHS-compliant, UL-approved LED Refrigerated Display Lighting solution include:
• Improved product visibility with reduced light–source glare on products and floors
• Hidden light source provides better access to products for stockers and consumers
• More robust and better for the environment than fluorescent lamps because it doesn't contain glass or mercury and it doesn't produce UV or infrared light
• Up to 78 percent energy savings compared with VHO fluorescent lamps in a 5–door fixture
• Over two times the life of fluorescent lamps in a cold environment reduces maintenance costs and hassles (50,000 vs. 18,000 hours)
• GE's LED Refrigerated Display Lighting solution also saves watts by lessening the load on the compressor. For every light watt reduced in a frozen food case, the compressor works less hard, saving about 0.45 watts. On a 5–door case, the additional energy savings from a reduced load on the compressor, can reach 70 watts vs. T8 fluorescent; 134 watts vs. HO fluorescent; and 330 watts vs. VHO fluorescent.
• With the GE LED solution, re–lamping cycles can extend beyond five years instead of the 2–year cycle time that is typically associated with fluorescent lamps. It offers a color of about 4800 CCT and color–rendering index of 72.