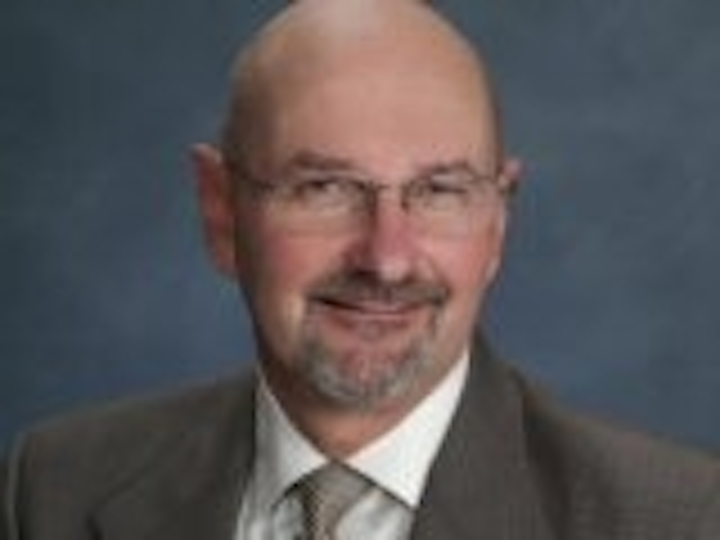 "The current explosion of LED technology into the commercial lighting market has created an interesting and challenging impact on the acquisition and retention of talent in both the LED companies and the commercial lighting manufacturers," says Ted Konnerth, President and CEO of the Egret Consulting Group, a firm that specializes in the recruitment of solid-state and commercial lighting people for the lighting industry.
I recently had the opportunity to interview Ted regarding the current state of industry talent and what companies can do to secure "the right person with the right stuff to do the right job."
Brian Owen, LEDs Magazine: Ted, how has LED changed the lighting industry?
Ted Konnerth: LED technology is the most disruptive influence on the lighting industry since Edison. For the first time commercial lighting manufacturers are working on providing a product that actually encompasses 'lighting'. Although this sounds contradictory, traditionally a lighting fixture manufacturer manufactured the electro-mechanical device that incorporated electrical elements that generated 'light'. For example, a recessed downlighting manufacturer designed and built a plaster frame and optical assembly that would direct the light towards the task surface. The manufacturer worked with the lamp and ballast and controls manufacturers, but they didn't specifically supply those devices. The 'fixture' was built and shipped to a distributor or job site to be installed by an electrical contractor, who would largely select and buy the actual lamps and any control systems.
LM: How has the industry process changed?
TK: This process has many manifestations, including:
Product liability, where the fixture manufacturer warranted only the device they built, not the lamps, ballasts or controls.
Product design, where the fixture design was largely mechanical, as such, very few fixture manufacturers had an electrical or electronic engineer on staff.
Talent, where fixture manufacturers typically hired and trained sales and marketing people who understood the applied aspects of lighting and lighting design influences, but who ultimately were trained to avoid endorsement of a complete system of lamp/ballast and/or controls. and,
Sales channels, where fixture manufacturers drive their products through electrical distributors to electrical contractors; via a specification influence for commercial applications. The kingpin to this channel in most companies is the independent lighting rep organization.
LM: Is there a new paradigm for the talent and the channels as well as the technology?
TK: LED technology is purely solid state. The technology and the talent within the emerging companies are predominantly from electronics backgrounds. Electronics as an industry is built on a sales channel of selling discreet components through electronics distributors (Arrow, Future, etc.) into an OEM end-user. That sales channel is completely foreign to traditional lighting manufacturers who have no OEM business applications and sell finished goods to electrical distributors. Similarly, LED companies are amazed at the apparent levels of influence in the sales channels of commercial lighting.
LM: What impact does the 'changing of channels' have on talent?
TK: LED is now poised to take over the lighting industry as the lamp source of choice. This has immense impacts on talent definition. A purely LED company; staffed with solid state industry talent will be at a distinct disadvantage to compete against an established path to market built by the electrical manufacturers. At this point LED companies are jockeying for position by adopting one of two approaches and some are trying both, such as: The OEM model, where the LED companies are promoting their products directly to the fixture manufacturers and helping them integrate LED into their product lines. and, The Direct sale model, where LED companies are developing their own fixture product lines and attempting to recruit reps to promote those products into their market.
LM: Where does the talent challenge exist?
TK: The talent challenges exist on both models. The OEM model takes time to develop relationships with the key product management and engineering talent within the commercial fixture companies. A commercial fixture manufacturer who has no electrical or electronic engineering staff is at a bit of a disadvantage to properly assess the merits and limitations of LED technology across vendors. There is a huge disparity of quality across LED vendors right now as there are few industry standards. As such, fixture manufacturers are being inundated with product presentations, in a technology that touts life cycles that are longer than the technology has been around!
LM: What is the talent challenge for both sides?
TK: LED companies need channel expertise to get their products to market, regardless of the channel strategy they adopt. It is foreign to them to market a product that ultimately is purchased by an electrical contractor, through an electrical distributor who 'selects' products based upon factors of buying group allegiances, local rep relationships and pricing and margin support programs. A pure lumens per watt presentation isn't effective in garnering distributor or rep support.
LM: Do you see any inevitable changes or re-thinking?
TK: Commercial lighting manufacturers have a desperate need for LED expertise and have been hiring electronics engineers rapidly for the past 1-2 years. Once the LED technology is integrated into their product line, the commercial sales and marketing channels will be able to adapt fairly quickly to understanding the technology issues. There will still remain necessary changes in policy for these companies as they will now be selling a complete lighting 'system' and thereby responsible for the performance and warranty terms of those products. I'd predict that the claims of 50,000 hours or 100,000 hours will fade as the larger manufacturers begin to calculate the balance sheet costs of 6-10 year product warranties.
LM: What is the availability of talent at the present?
TK: Right now, talent is pretty thin in lighting. Lighting, as an industry is fairly small, but it does have many nuances that require channel expertise to be fully effective. I've watched several LED manufacturers hire lighting talent that isn't capable enough to lead them into the traditional channels.
LM: What do you or should an employer look for in a candidate?
TK: Personally, if I were to hire a new VP, Sales for an LED company, I would be looking for someone who understands commercial lighting applications. Commercial lighting can transcend a lot of 'definitions': Markets include new commercial construction, national account construction, tenant finish work, institutional construction and specialty applications such as clean rooms, penal institutions and industrial applications, for example. I think the definition of a true VP, Sales would be someone who can personally provide references of key influential buying influences, across the specific vertical markets your marketing strategy encompasses. I'd want to know for example, if your strategic plan is to develop products for stocking distributors that the new VP, Sales has a relationship of direct knowledge of the key management staff within the top 200 electrical distributors. I also think that before you hire a VP, Sales, make sure your strategy is in place, or you may want to hire a VP, Marketing to identify that strategy initially.
LM: What do you consider as a 'good hire'.
TK: A 'good hire' is often times only validated retrospectively; after the hire is made and the results are tangible. That makes a 'good hire' very dependent upon a 'good hiring process'. Lighting talent is available, but if I were an LED company, unsure of the nuances of the channels of influence in taking my products to market, I'd hire an expert to assist in identifying my talent, prior to hiring. Lighting sales have multiple channel influences such as retail, industrial, commercial, stocking distributors, Departments of Transportation, municipalities and governments, for example. Each channel has its own defined 'experts'. Unless you truly understand the buying influences within your defined sales strategy, then you won't know the questions to ask of your new employee. It's tricky and it's an enormous bottom line hit to hire the wrong guy, with the wrong channel connections and hope they learn quickly.
LM: What are the biggest challenges ahead?
TK: The challenge for an LED manufacturer is to recognize how to interview and screen lighting talent, when their own personal background comes from the solid state industry. The stakes are far too high to hire the wrong or ineffective sales/marketing talent. There are approximately 400 manufacturers of LED products right now. That number will certainly dwindle over the next several years. The probability of surviving the scramble will be improved if the LED company invests in hiring the right talent, quickly. This is the time to spend money properly. Get professional help to identify talent who will help build out the sales and marketing organization. There is talent out there who has been downsized from the large lighting companies who could have a profound impact in creating the strategic plan and implementation to achieve the long-term business plan. But the prize goes to the smart and the swift.
LM: Do you have any final words of inspiration for out readers?
TK: One thing is certain, in times of disruptive industry changes, there are companies who emerge as the clear victors. The time to address the right strategy for winning a place at the table of the new lighting industry is now.
About the Interviewee
Ted Konnerth is holds a Ph.D. in Psychology and is the President and CEO of the Egret Consulting Group, the largest search firm specializing in the electrical industry. Egret clients include the industry giants in both manufacturing and distribution. Egret is a members of the International Retained Search Associates, The Pinnacle Society, International Association for Corporate and Professional Recruitment, National Association of Professional Staffing and the Illuminating Engineering Society. Egret's motto is 'There's a reason we call it "search"' and in quoting Confucius, "find a job you love, never work a day in your life"!
Ted can be contacted at 847.307.7125 or tk@egretconsulting.com.