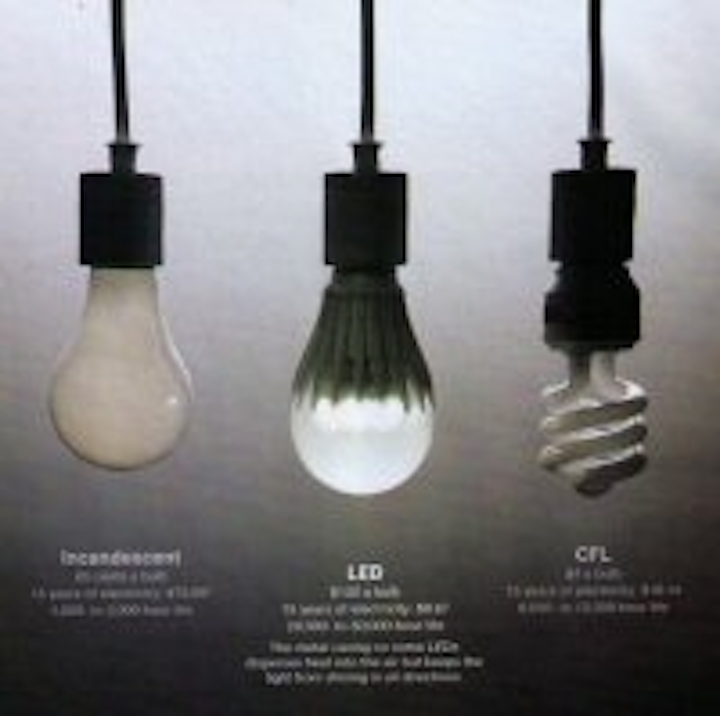 LED lighting was discussed in the House of Commons, the UK's legislative chamber, on March 5 as part of a debate on energy and climate change.
Joan Ruddock, Under-Secretary of State for Energy and Climate Change, was asked if there had been discussions between her department and the Department of Environment, Food and Rural Affairs (DEFRA) on the effect on electricity consumption and CO2 emissions of the installation and use of LED lighting.
Ruddock replied that "the Government certainly recognize the potential energy savings that ultra-efficient lighting technologies such as LEDs can offer. We continue to work to stimulate development and take-up, and officials in the two Departments have worked, and will continue to work, together on this issue."
Member of Parliament Philip Hollobone then asked, "LED lighting is super-efficient. It uses just 5 percent of the wattage of a conventional light bulb; it generates very little heat, which means that it reduces fire risk in applications; and it contains no mercury, which means that it is safer to dispose of. May I urge the Minister to have discussions with DEFRA on this issue? Can she also advise the House what the low-carbon business innovation unit within her Department is doing to promote this technology?
Ruddock said that the government agrees on the "huge potential benefits" of LED lighting. "That is why we have put some LED products on to our energy technology product list and why we have made those specific types of lighting available to benefit from the enhanced capital allowance scheme, which has delivered approximately £550 million in tax relief to those who have purchased products on the Carbon Trust's energy technology list," she said. "The potential for the makers and retailers of LEDs is considerable, and I shall pursue the points that [the questioner] has made. As I have indicated, I am sure that our officials will continue those important discussions."
National Geographic
An article in National Geographic compared lighting technologies, and described the LED as looking like the "eco-bulb of the future." However, said the article, the price is high and reviews are mixed.
"LED illumination can range from warm to what technology analyst Michael Kanellos calls 'alien autopsy'…the bulb casts its light in only one direction, which is fine for recessed lights and for spotlighting a specific area but could be a drawback in lamps or globes," said the article.
The author said that in a few years we should expect "a cheaper, more versatile LED" and that experts currently recommend compact fluorescents (CFLs) for most home uses…although the mercury content remains a problem.